MIKI WANIBUCHI (JPN)


Born in 1981 in Osaka, Japan
Lives & works in Osaka, Japan


A white surface becomes the boundary which separates the viewer from the other side of the painting. In order to pursue where one meets the other – or the world, the artist has been walking on that boundary and making it my subject matter. Physical input, such as walking around the place where there seems to be a boundary and touching the earth, are important aspects of my artwork. This is because it seems necessary to carefully touch each one by one to actually "know the world", or perceive the difference between one and the other. In the things produced during this process, Miki Wanibuchi believes there should be real action, traces and tracks of the artist, and this is what I create in my artwork as an artist. Furthermore, my objective is to provide the viewer with a chance to think about knowing others, and perceiving the world.
The artist think it is not so easy to truly know others, and we need imagination to understand that we are all different. In her recent works, people may feel that they cannot find any detailed explanations in the paintings, mostly covered with white, with the exception of a subtle hint of colour and texture, emerging from underneath or at the edges of the canvas. The white surface represents the abandonment of images and emotions of the artist and my intention is to make the viewer perceive the physical aspects of paint and canvas. The main concept is to allow the viewer to look beyond the white surface, in other words, to look closer at what is in between the canvas as an object and the image an artist would normally paint. The painter would like the viewer to pay attention to where the artist's intention and evidence are hidden.
In recent society, our senses seem to have been become dulled; however, Miki believe that the silence in the pared-down painting leaves the viewer to hone their thinking and imagination in confronting this vagueness. An aesthetic may result from this, leading us to try to know others and the world, and as a result, The artist feel we will find a power in our pursuit to gently heal the world.


Education
2012 MA, Arts University Bournemouth, UK
2004 BFA, Kindai University, Japan
The 27th HOLBEIN Scholarship (2012-2013)


Solo Exhibitions
2018
"WHO PURSUES THE BOUNDARY.", REIJINSHA GALLERY, Tokyo
2017
"Stay beyond (the boundary)", Avignon Restaurant x Gallery, Taoyuen [Taiwan]
"Stay beyond (the boundary)", Sapporo Odori 500m Underground Walkway Gallery, Sapporo (Suponsor : Sappro City / Producer : CAI – Contemporary Art Institute)
2015
"Beyond", CHA no MA / TOKO no MA, Osaka
Styling Art Exhibition "Esprit Dandyism", Hankyu Men's Osaka, Osaka (Planning : Hankyu Men's Osaka / Coordinator : Ryota Kanasaki, Toshiaki Sakai)
2014
Open Studio at artist's new studio – studio ém, Osaka
"Touch the boundary", Contemporary Art Gallery Zone, Osaka
"Walking in Tenma Project", Amano Gallery, Osaka
2013
"Touch", gallery CLASS, Nara
2012
"BOUNDARY LINE II", AUB Studio4, UK
"BOUNDARY LINE", AUB Studio5, UK
2011
"sora-no-iro ku-no-nioi", SoHo art gallery, Osaka
2010
"kiwi – NOTHING BUT THE HORIZON", gallery CLASS, Ikoma
2009
"sora-no-iro ku-no-nioi", MI.CA.Li. gallery, Osaka
"prologue", magatama café x dining, Osaka
2006
"sora-no-iro ku-no-nioi", gallery CLASS, Ikoma


Awards
2016
First Prize at the 5th Art Award of Sapporo Odori 500m Underground Walkway Gallery


Projects
2017
Commission to paint a monument, "Natural Whetstone Museum" Masters' Village / Mori-no-Station Kameoka, Kyoto
2016
Teppei Ikehila's workshop "A journey into a painting", painting assistant, Pediatric ward of Shimane University Hospital, Shimane
2015
Minoh no Mori Artwalk 2015, member of Executive Committee, Minoh-city Osaka
2014
Works displayed in a model room, Global Front Tower, Tokyo (Support : REIJINSHA GALLERY, Tokyo)
2013
Minoh no Mori Artwalk 2013, member of Executive Committee, Minoh-city Osaka
2012
AUCB BA project "Mother Courage and Her Children", set painting assistant, UK
2011
Min Seok Kim's projet "subspace", lighting assistant at test shooting, UK


Group Exhibitions & Art Fairs
2019
Shenzhen International Art Fair, galerie bruno massa, Shenzhen, China
Art Expo Malaysia, galerie bruno massa, Kuala Lumpur, Malaysia
"Mines and Roads Art Festival", Mikobata Mining Station ruins / the former Mikobata Junior School, Asago-city Hyogo Pref.
2017
"ART KAOHSIUNG 2017", City Suites Kaohsiung, Kaohsiung [Taiwan] (Avignon Restaurant x Gallery)
"HAIKU x ART Exhibition 2017", Irimajiri-Ke, Mie Pref. / Ho-o Kaikan and Seishikan, Hyogo Pref.
"ART FAIR TOKYO 2017", Tokyo International Forum, Tokyo (galerie bruno massa)
2016
"the Fine Arts Collection in Crystal Salon", Crystal Salon in Nishinomiya Hankyu Department Store, Hyogo (Planning : Linlow THE ART / Support : Nishinomiya Hankyu Department Store, Kikugawa Co., Ltd.)
"KAOHSIUNG TODAY 2016", Kaohsiung Exhibition Center, Kaohsiung [Taiwan] (gallery CLASS)
"ACT ART COM – Art & Design Fair 2016 -", The Artcomplex Center of Tokyo (ACT), Tokyo (REIJINSHA GALLERY, Tokyo)
"ART TAINAN 2016", Tayih Landis Hotel Tainan, Tainan [Taiwan] (gallery CLASS)
"METRO WHITE", Hankyu Men's Osaka, Osaka (Planning : Hankyu Men's Osaka / Coordinator : Takumi Noguchi)
2015
"Art Kansai + Pink Ribbon 2015" Women Artists' Group Show, LiNGUA World Café, Osaka
"ART FAIR ASIA / FUKUOKA 2015", Solaria Nishitetsu Hotel, Fukuoka (gallery CLASS)
"Minoh no Mori Artwalk 2015", Minoh Park and facilities on Takimichi, Minoh-city
"ASYAAF (Asian Students and Young Artist Art Festival) 2015", Culture Station Seoul 284, Seoul [Korea]
"ART OSAKA 2015", Hotel Granvia Osaka, Osaka (galerie bruno massa)
"Love Art Fair", Heritage Court, Direct Energy Centre, Toronto [Canada] (galerie bruno massa)
"ART TAINAN 2015", Tayih Landis Hotel Tainan, Tainan [Taiwan] (gallery CLASS)
"ART FAIR TOKYO 2015", Tokyo International Forum, Tokyo (galerie bruno massa)
2014
"CONTEXT", Art Miami Pavilion, Miami [US] (galerie bruno massa)
"Hang. Live with Art", REIJINSHA GALLERY, Tokyo
"(e)merge art fair", Capitol Skyline Hotel, Washington DC [US] (galerie bruno massa)
"THE 11th UIWANG INTERNATIONAL PLACARD ART FESTIVAL 2014", Baekun Lake Plaza in Uiwang City, Kyunggido [Korea]
"ART OSAKA 2014", Hotel Granvia Osaka, Osaka (galerie bruno massa)
"No.16 Meaning of Existence of Art", ART-IMAGINE GALLERY, Tokyo
"gallerism", KEIHAN City Mall, Osaka
"TRANSNATIONAL ART 2014", Enokojima Art, Culture and Creative Center, Osaka
"Holbein selected scholars' exhibition FUSEKI Spring 2014", REIJINSHA GALLERY, Tokyo
2013
"Doors Art Fair", Imperial Palace Hotel, Seoul (gallery CLASS)
"Emerging Directors' Art Fair ULTRA 006", Spiral Garden, Tokyo (gallery KUU)
"KINDAI GEIJUTSU", Kintetsu Department Store ABENO HARUKAS, Osaka
"KOKUTEN The New Eyes – Young Artists' Challenge", The National Art Center, Tokyo
"PRISM 2013", Contemporary Art Gallery Zone, Osaka
"Transnational Art 2013", Enokojima Art, Culture and Creative Center, Osaka
2012
"drawing exhibition act.3", gallery KUU, Tokyo
"dust – Postgraduate Show 2012", AUB, UK
"KENZAN", Tower Hall Funabori, Tokyo
2011
"ART SALAD 2011", SoHo art gallery, Osaka
"art for Lifeline", gallery KUU, Tokyo
"Transnational Art 2011", Osaka Contemporary Art Centre, Osaka
2010
"art cube 4", SoHo art gallery, Osaka
"pictorial exhibition vol.6", gallery CLASS, Ikoma
"Exhibition of Japanese Artists", Rufus Lin Gallery, Canada
2009
"Contemporary Art Independent CASO Exhibition 2009", CASO, Osaka
2008
"Thumb-hold Exhibition", gallery CLASS, Ikoma
"Contemporary Art Independent CASO Exhibition 2008", CASO, Osaka
2007
"Budding Artists Exhibition", gallery CLASS, Ikoma
2006
"OMOTE-URA 3", gallery Kitanozaka, Kobe
2005
"OMOTE-URA 2", galeria CERO, Osaka
2004
"OMOTE-URA", galleria CERO, Osaka
2003
"ominaeshi", Ko-un gallery, Osaka
"zakuro", Ko-un gallery, Osaka
2002
OBP Arts Project "geijutsu-angya", Osaka Business Park, Osaka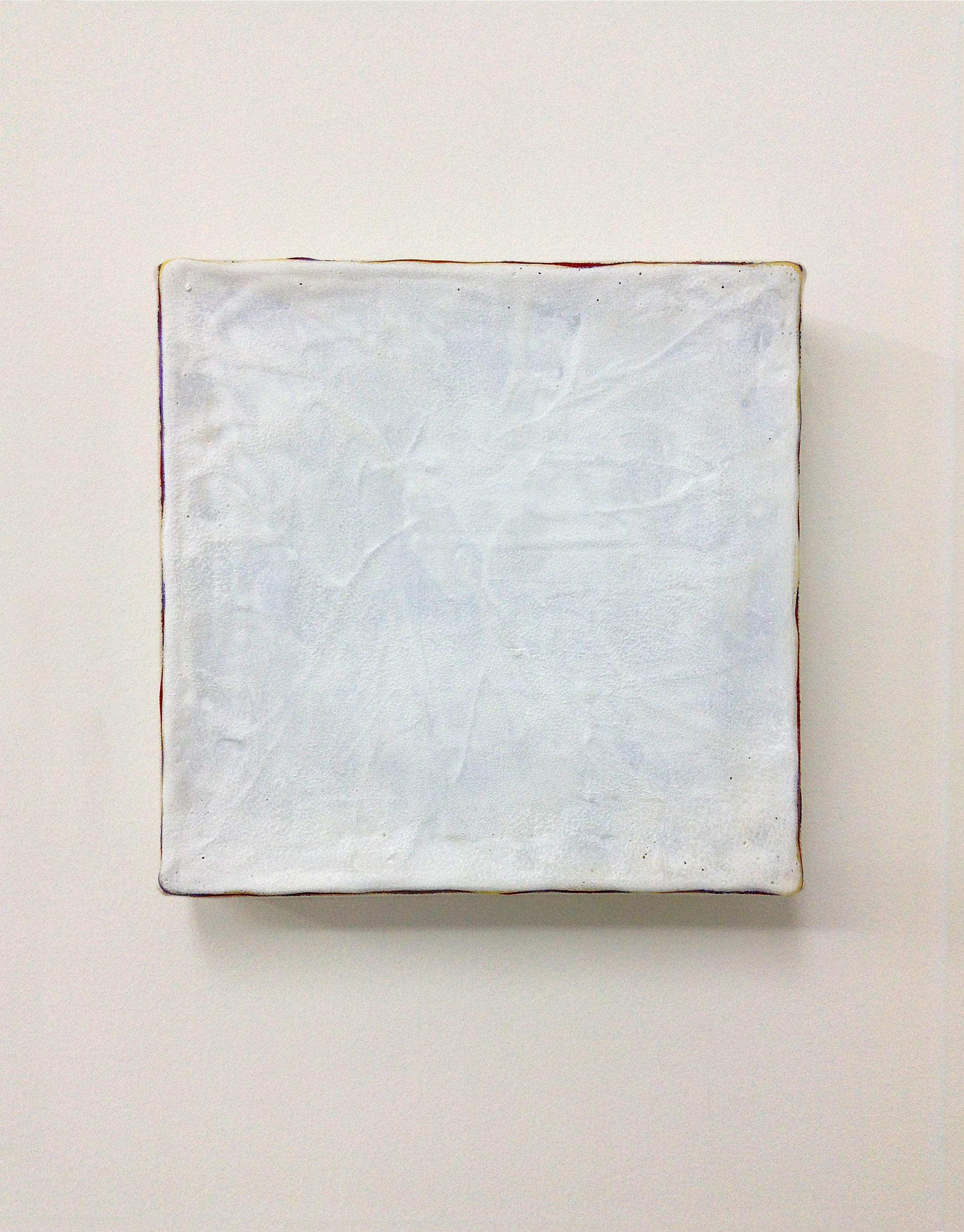 Touch the Boundary, North
2015
acrylic on canvas
45 x 45 cm - 17,7 x 17,7 in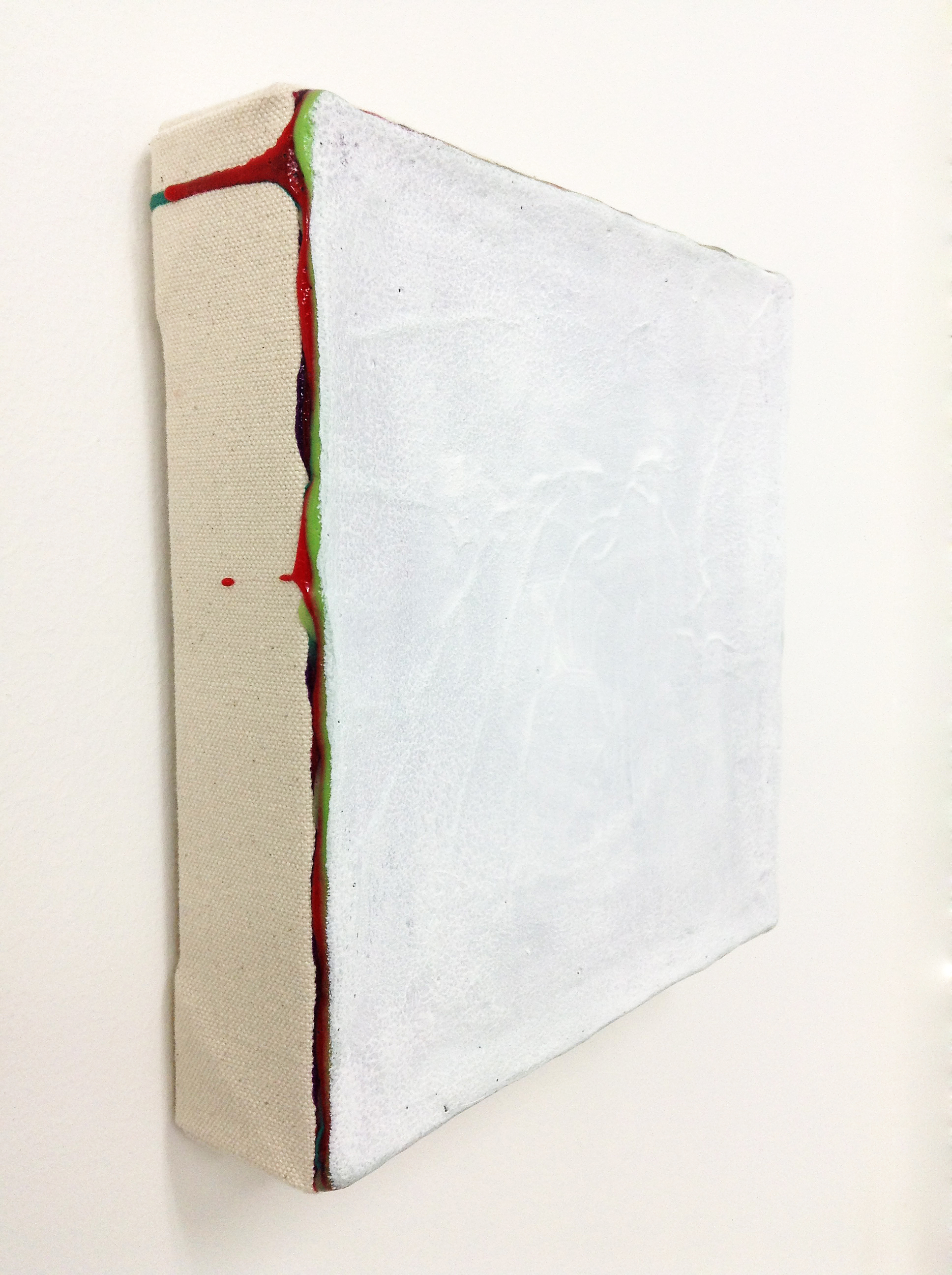 Touch the Boundary, South - private collection in Greece
2015
acrylic on canvas
40 x 40 cm - 15,75 x 15,75 in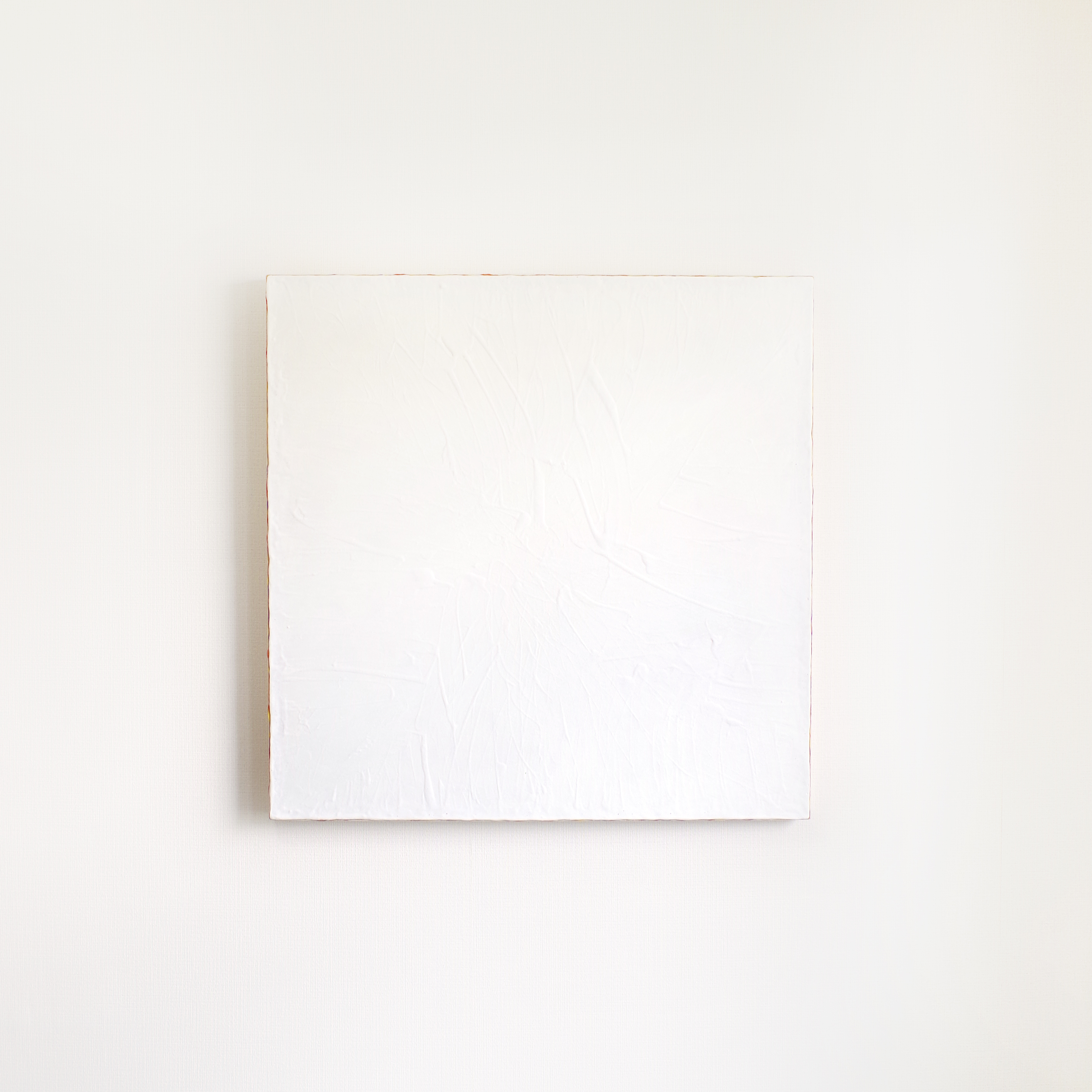 Touch the Boundary, South
2015
acrylic on canvas
91 x 91 x 4,5 cm - 35,8 x 35,8 x 1,7 in