LIST OF CURATED ARTISTS


by Kati Arsenishvili who lives & works in Tbilisi, Georgia.


AZIZ ANZABI - SANDRO ANTADZE - ILIA BALAVADZE - KETI BATIASHVILI - NINO KARUMIDZE - TUTU KILADZE NINO ELIASHVILI - GIORGI KUKHALASHVILI - NIKA KOPLATADZE - GIORGI MASKHARASHVILI - MAKO LOMADZE - NINA NARIMANISHVILI - NATIA SAPANADZE - LUKA TSETSKHLADZE - MARIAM TSAKADZE
EREKLE TSULADZE - IRAKLI TSULADZE - TEONA YAMANIDZE


with the honorable participation of VAKHO BUGADZE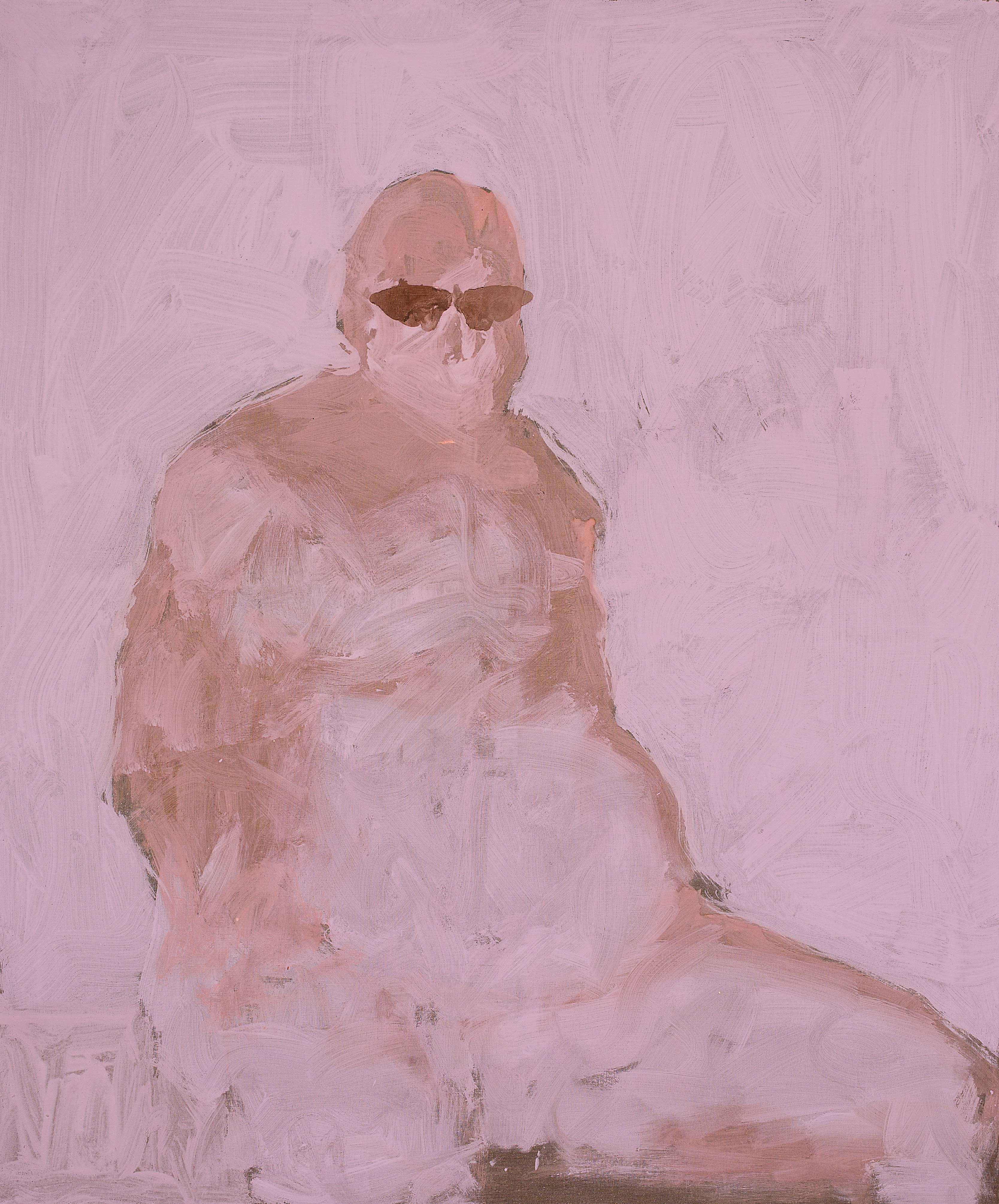 Vakho Bugadze
Butterfly
2017
Pigment & watercolor on canvas
150 x 120 3 cm - 59,1 x 47,2 x 1,2 in
Vakho Bugadze is a Georgian artist born in 1964 who lives and works in Tbilisi Georgia. Vakho studied at the Tbilisi State Academy of Arts from 1982 to 1991.He is extremely famous in Georgia and abroad. Through improvisation and the use of specific material, as well as through creating an intense sensation of arbitrariness, irrationality and playfulness, the artist achieves an outcome at which he himself seems to be surprised and which seems to evolve spontaneously before the viewers' eyes. The ambivalence and the positioning of figures on the borderline between the real and the abstract further intensifies the expressiveness and the background emotional strain. Known for his work in painting, drawing and sculpture, Bugadze has painted iconic local locations including the old Tbilisi districts and the former hippodrome of the city.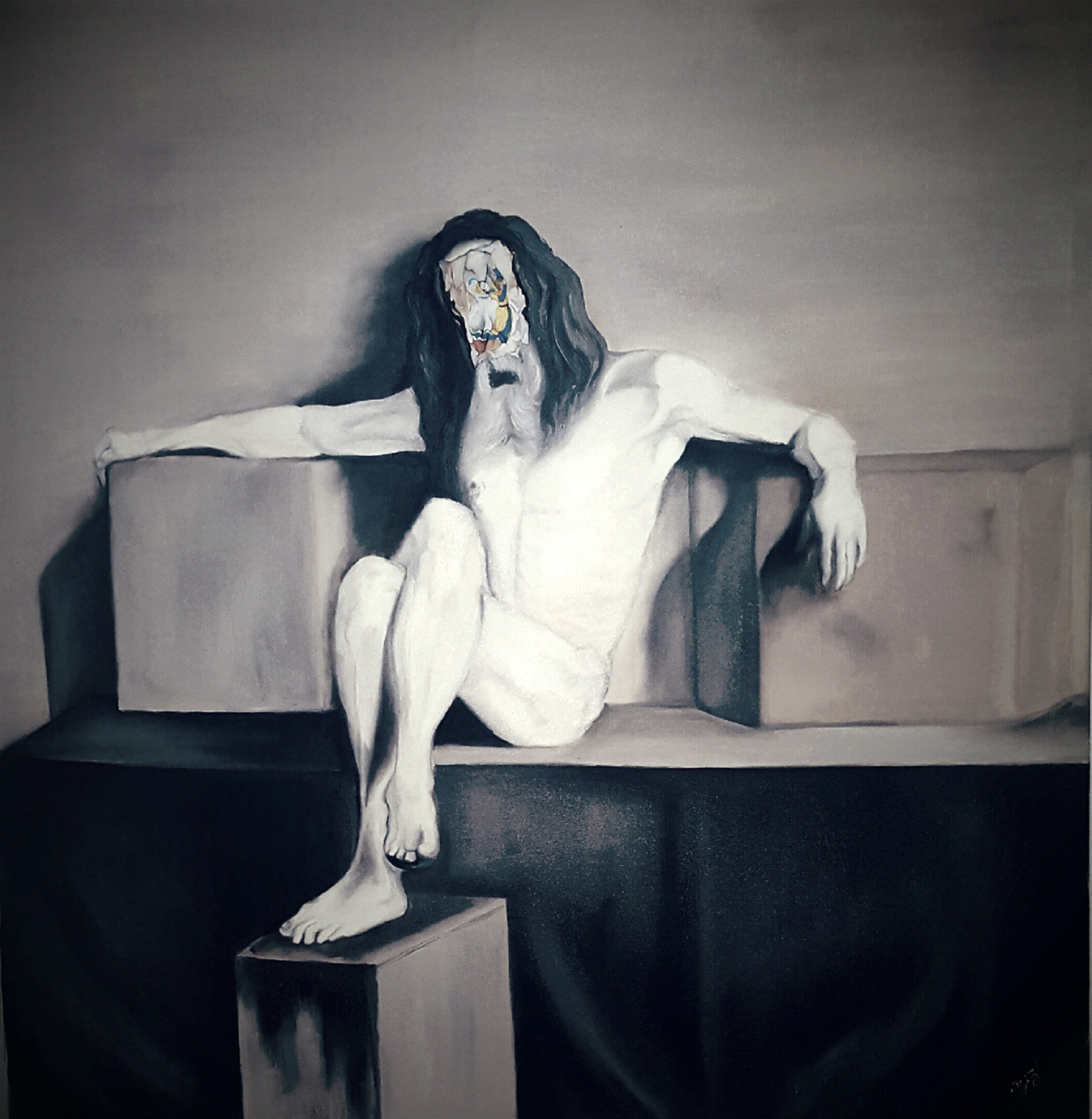 Aziz Anzabi
Up in Heaven
2016
Oil on the canvas
102 x 102 x 4 cm - 40,2 x 40,2 x 1,6 in
Aziz Anzabi is a British artist born in 1970 who lives & works in London, UK. He exhibits many artworks in the U.S, the Netherlands, and Iran. Anzabi mixes a near-extinct Iranian style of peeling paper on canvas with traditional oil-on-canvas techniques. Aziz's artworks is very socially engaged-her latest series, "Life," explores people who were forced to immigrate due to war. Engaging with contemporary issues through a surrealist lens, artist's paintings feature voluminous shapes, intricate details, and stark contrasts. Sandro Antadze
A Sparrow
2021
Acrylic on canvas
120 x 210 x 4 cm - 47,2 x 82,7 x 1,6 in
Alexander Sandro Antadze is a Georgian artist born in 1972 who lives & works in Tbilisi, Georgia. He was graduated in 1996 from Tbilisi State Academy of Arts as architect. Including his native country, he exhibited in many countries as Korea, Hong Kong, UK, The Netherlands, Israel, Switzerland & France.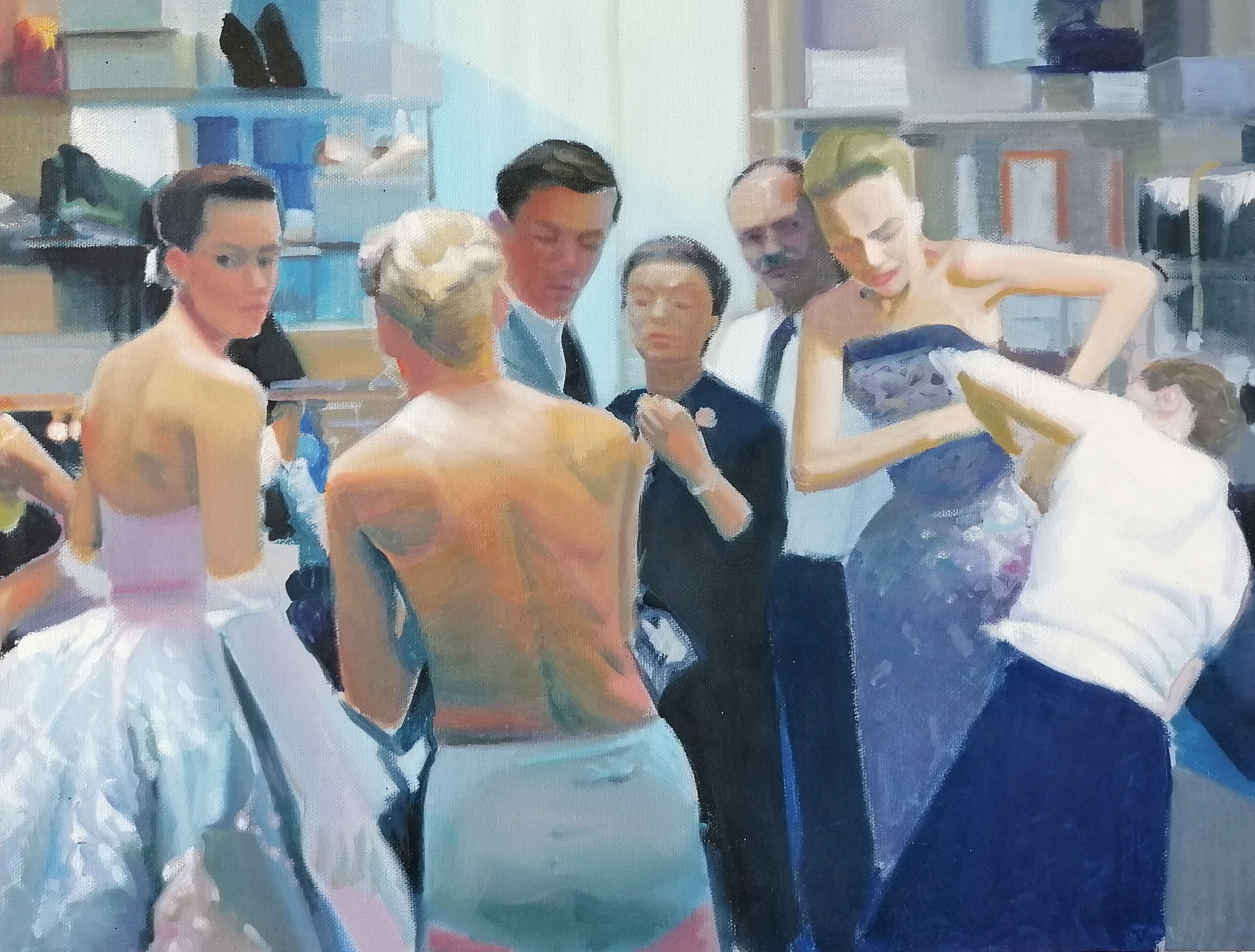 Ilia Balavdze
Bal
2021
Oil on canvas
80 x 120 x 4 cm - 31,5 x 47,2 x 1,6 in
Ilia Balavadze is a Georgian artist born in 1968 who lives and works in Tbilisi, Georgia. From 1987 to 1993, he studied the painting at the Tbilisi State Academy of Art. Afterwards and for many years, he worked his painting on walls of many orthodox churches all around Georgia. The artist is very well distinguished by his style because you will find a lot of different and original details in his works. Starting with the streets of a modern city, ending with natural landscapes in a particular place, you will find almost every type of environment with a distinguished fact that human being is always predominant in his works. The artist's works are collected in many private collections in Georgia, Russia, Ukraine and USA.




Nino Eliashvili
Lonsome
2020
Acrylic on canvas
100 x 80 x 3 cm - 39,4 x 31,5 x 1,2 in
Nino Eliashvili is a Georgian contemporary artist born in 1989 who lives & works in Tbilisi, Georgia. She is a drawing artist and illustrator. Her workspace is her studio in hometown Tbilisi. Nino holds Bachelor's degree in fashion design and a Master's degree in Fine arts. Her work is inspired by capturing spiritual states, colors, sexual identities, suppressed emotions and diverse beauties. Her goal is to inspire people to discover beauty in unusual things. She works with acrylic, watercolor and oil.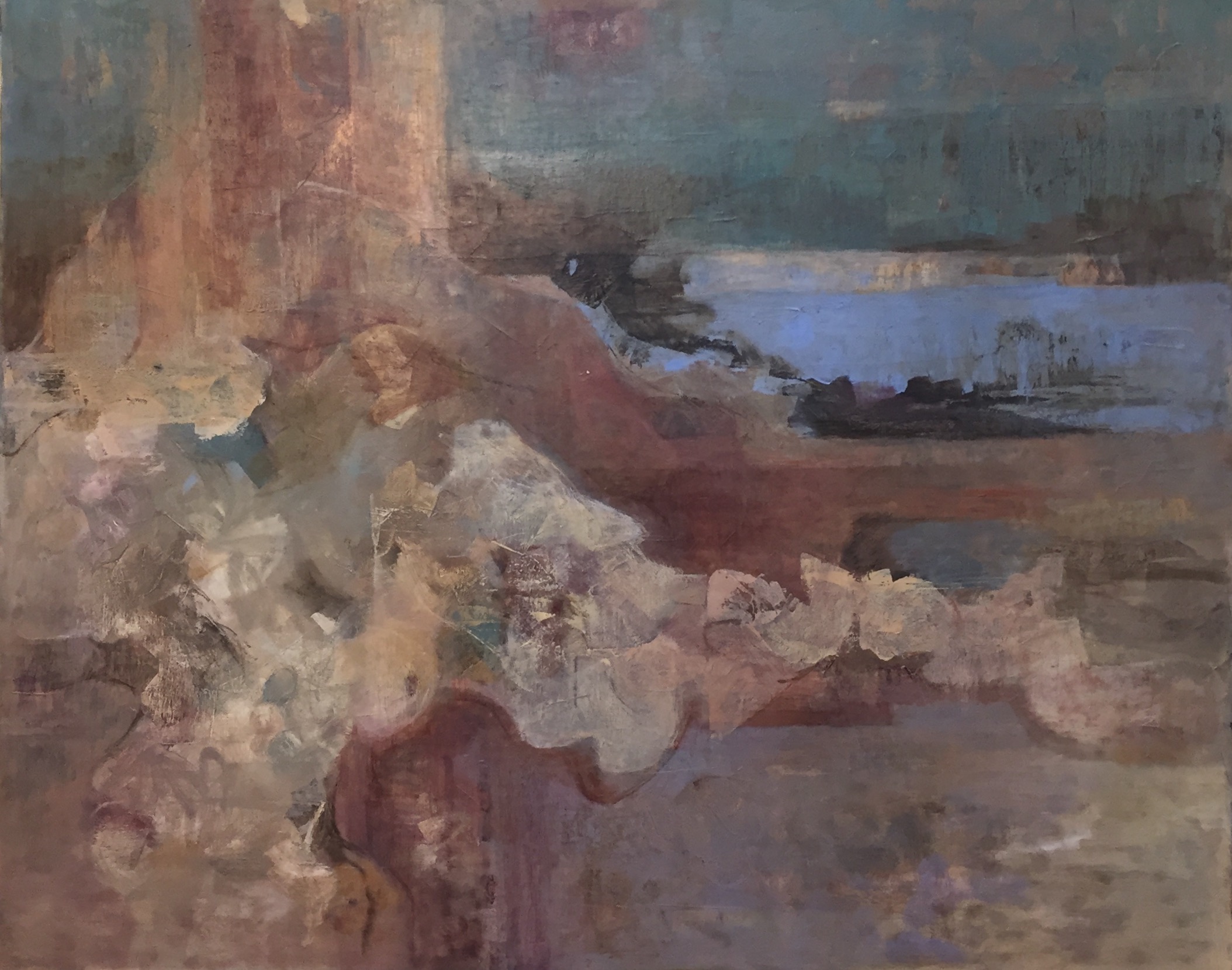 Nino Karumidze
Flow
2019
Oil on canvas
72 x 91 x 2,5 cm - 28,3 x 35,8 x 1 in
Nino Karumidze is Georgian artist born in 1968 in Tbilisi, Georgia. She studied painting, architecture and monumental art at Georgia National University of Fine Art. Since 1998 Nino Karumidze lives and works in Kawachi-Nagano City, Osaka in Japan. « My pictures imply the quest of the expression of harmony of human beings with nature, the unity of inner and outer world » states Nino.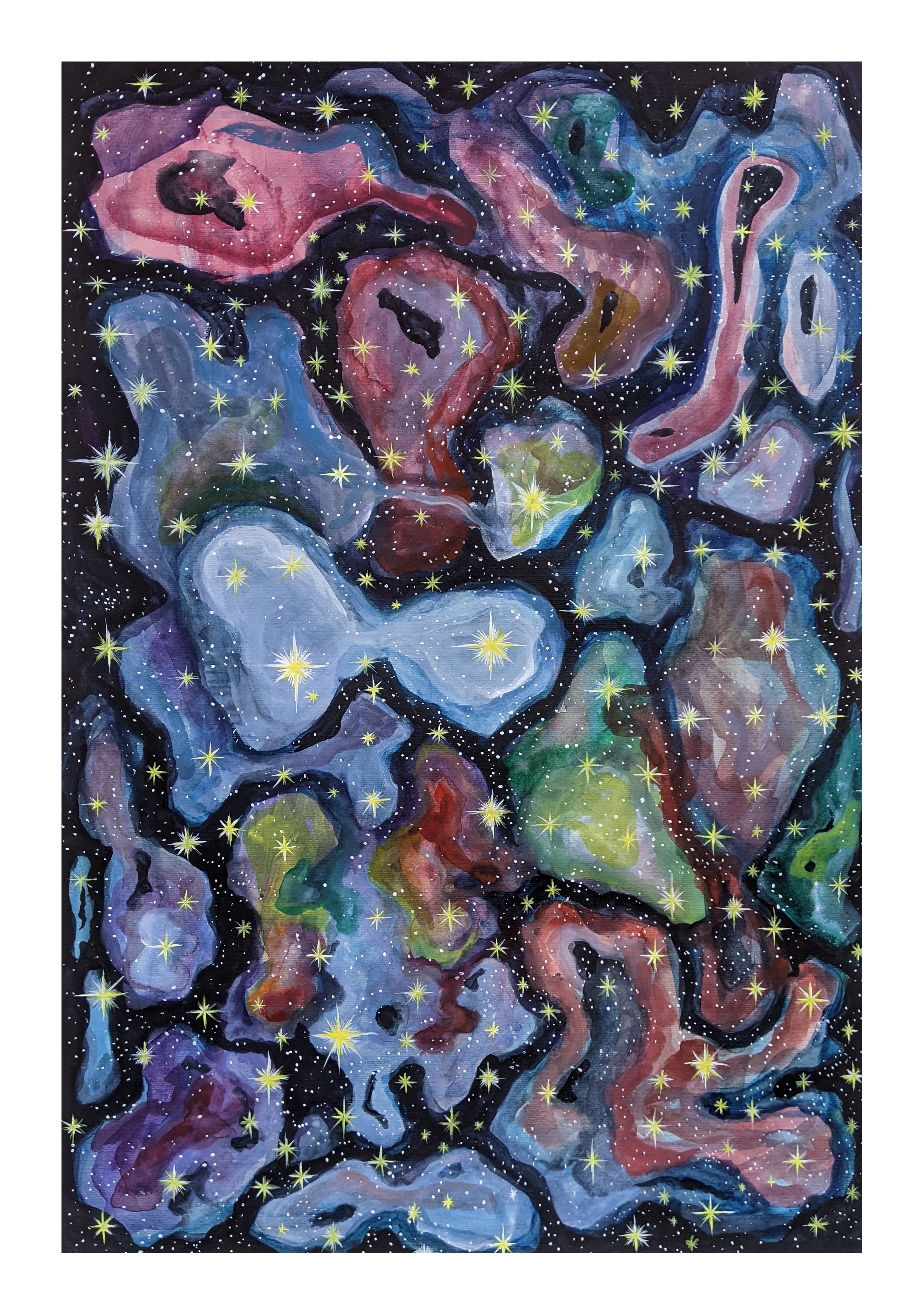 Nika Koplatadze
Starry Sky Nebula
2022
Mixed media on paper
62 x 42 x 0,1 cm - 24,4 x 16,5 x 0,04 in
Nika Koplatadze is a Georgian contemporary artist born in 1997 who lives & works in Tbilisi, Georgia. He is graduated from the Academy of Arts in 2019 in Tbilisi, Georgia. Has participated in numerous group exhibitions and residency programs. His artistic practice is diverse. The artist works with painting, graphics and spatial installations. His art is inspired by alchemy and cosmology. His works are preserved in many private collections in Georgia and abroad.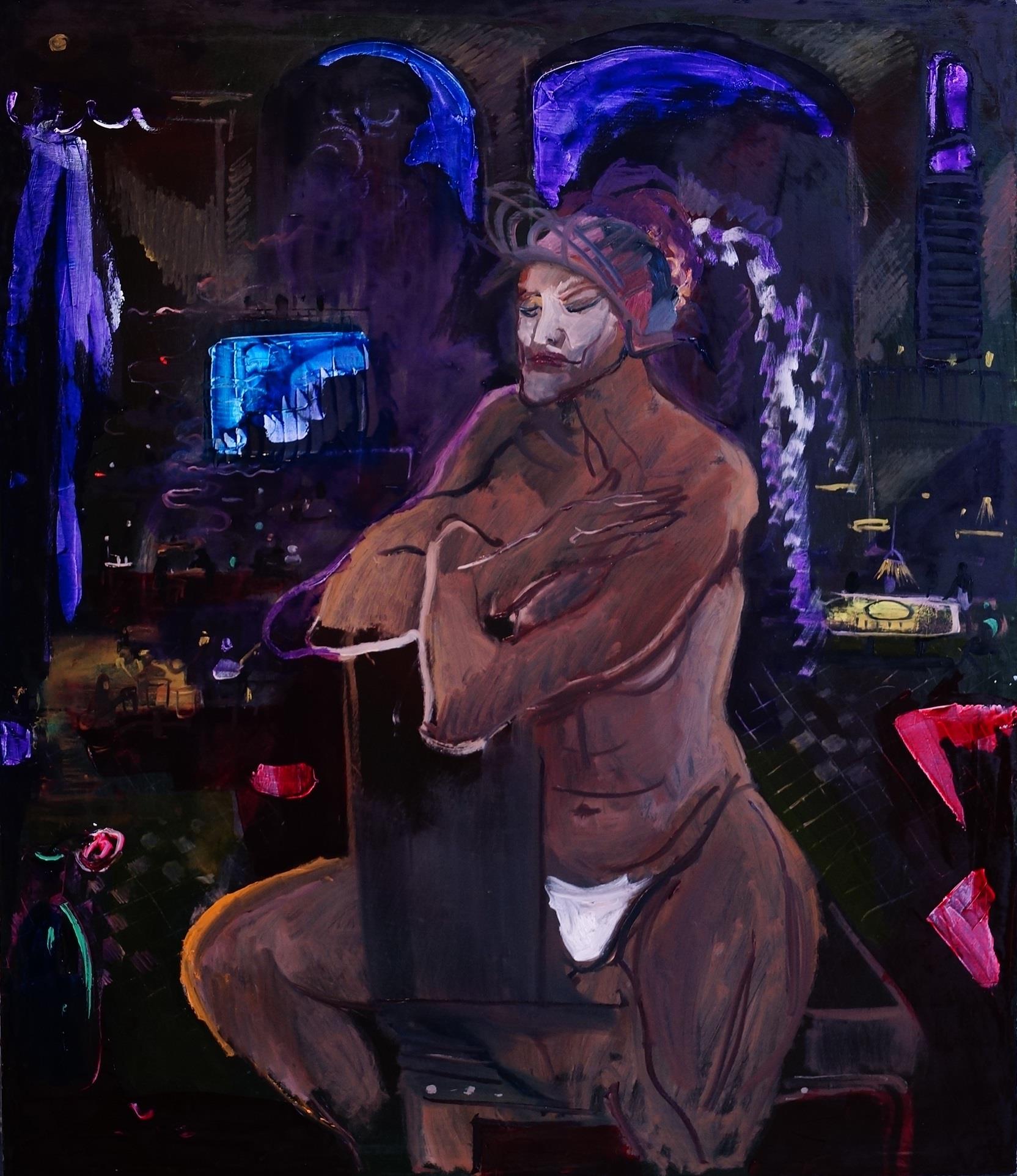 Georgi Kukhalashvili
Lautrec's Lady
2020
Oil on canvas
110 x 120 x 3 cm - 43,3 x 47,2 x 1,2 in
Giorgi Kukhalashvili is a Georgian artist born in 1982 who lives and works in Tbilisi, Georgia. He's founder of the organization "Language of Art". In 2002, he finished Iakob Nikoladze Art College in Tbilisi. In 1998, in the period of his study at Art College, Giorgi Kukhalashvili created his work titled "Entering Jerusalem" which outlined his artistic aspirations and interest in the religious topics. Later in 2000, he finished his painting "Christmas Mystery" which up to the present day occupies special place in his creative work. In 2005, in parallel of his study at Tbilisi State Academy of Arts Giorgi Kukhalashvili opened his studio in old Tbilisi historic district and started intensive activities. In 2007 he finished Tbilisi State Academy of Arts, painting department. In 2010 on the basis of his studio he founded the Union of Young Artists "Language of Art". Numerous young artists and sculptors joined creative work of the group. From 2010 Giorgi Kukhalashvili, together with the creative group, starts implementation of various important artistic projects. He intensively participates in the cultural life in Georgia and presents his works both in his native country and beyond its borders. Main artistic sphere of Giorgi Kukhalashvili embrace such religious-mystery topics, as Mystery of Calvary, Descent From the Cross, Lamb of God, Requiem, Cross of Baraba, Last Judgement, the Last Supper, Mystery of Ascension, etc. Compositions of lyrical-allegorical contents should also be stressed in the artist's creative works such as Don Quixote, carnival, casino, failed performance, etc. Giorgi Kukhalashvili's works have been exhibited in many countries as Georgia, Netherlands, Russia, France, Belgium,Germany and the USA. Art experts recognize him as a recognized artist with a very peculiar technique and pictorial language. His paintings charge with a strong, positive energy. Along with the artistic value Giorgi Kukhalashvili's works bear a social and political function as well.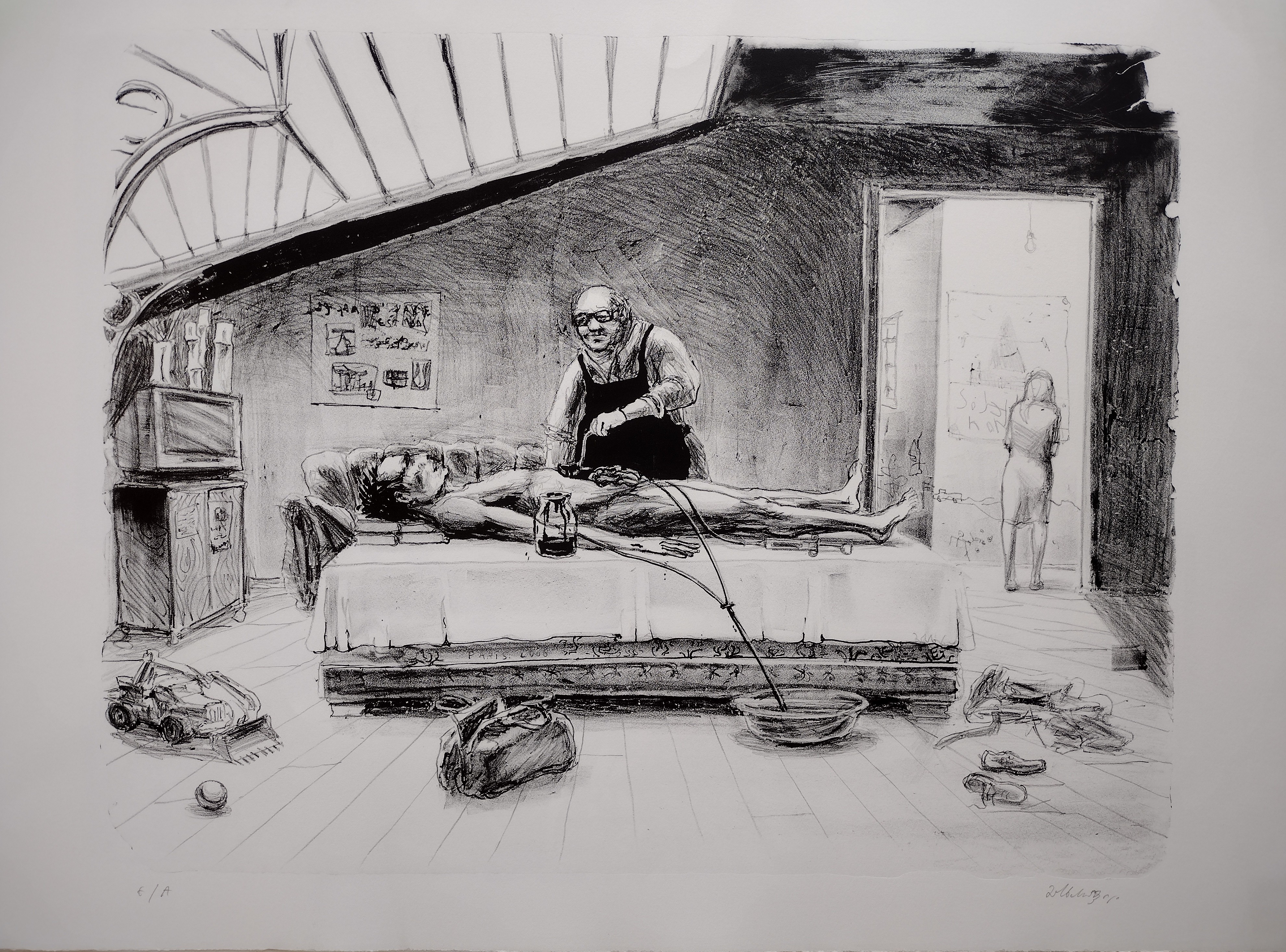 Giorgi Maskharashvili
Death of my Friend
2007
Ink on paper, edition of 60
60 x 72 x 0,1 cm - 23,6 x 28,3 x 0,04 in
Giorgi Maskharashvili is a Georgian artist born in 1977 who lives and works in Tbilisi, Georgia. As recognized artist in his native country, he works on murals, film productions, art & interior design, cartoons, paintings and drawings. Because of studying six years in Academy of Fine Arts in Tbilisi. Giorgi embraces every existing medias. His works belong to many private collections as Ewen Bremner and Phedon Papa-Michael.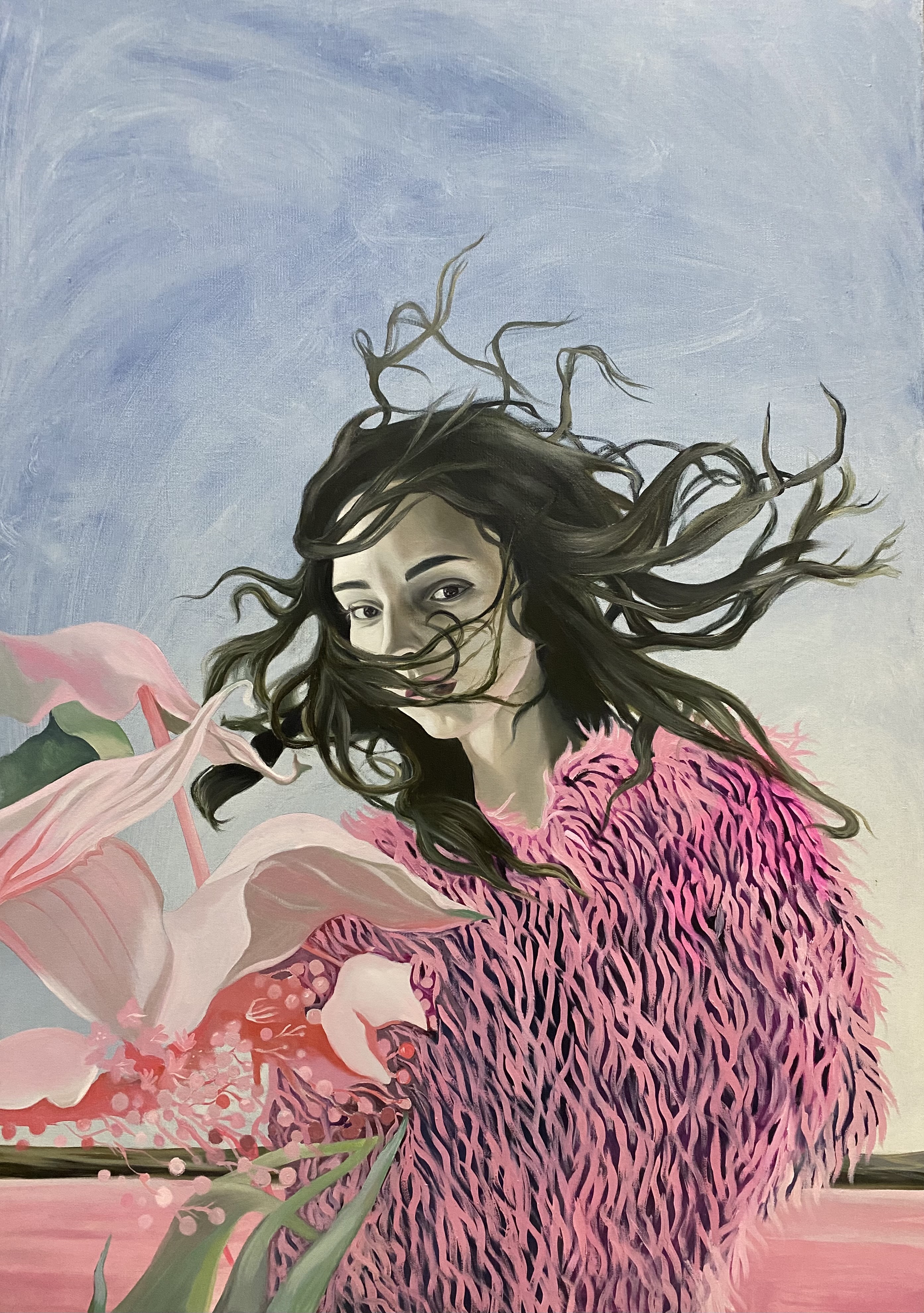 Mako Lomadze
Non-Being
2019
Oil on canvas
115 x 80 x 3 cm - 45,3 x 31,5 x 1,2 in
Mako Lomadze is a Georgian contemporary artist born in 1991 who lives & works in Tbilisi, Georgia. She is graduated from the Tbilisi State Academy of Arts with a bachelor's and master's degree in painting. She regularly participates in local or international exhibitions and residencies. She currently works in her studio in Tbilisi. Her works are housed in the Cosenza Museum of Contemporary Art Foundation, in private collections in Europe, Canada and the United States. She mainly works in traditional media, oil paint is the material where she feels most comfortable at this stage. The source of her work is firmly based on internal dialogue, critical issues in the subconscious, dreams, and attitudes towards the world in general. Her works are permeated with vivid colours, symbolism, and dynamism. The aim of the author is to inspire interest in the research of a particular work in a seemingly aesthetically and simply conveyed visual language, which goes in a different way, than the first impression. Her work is in line with her complex approach to issues.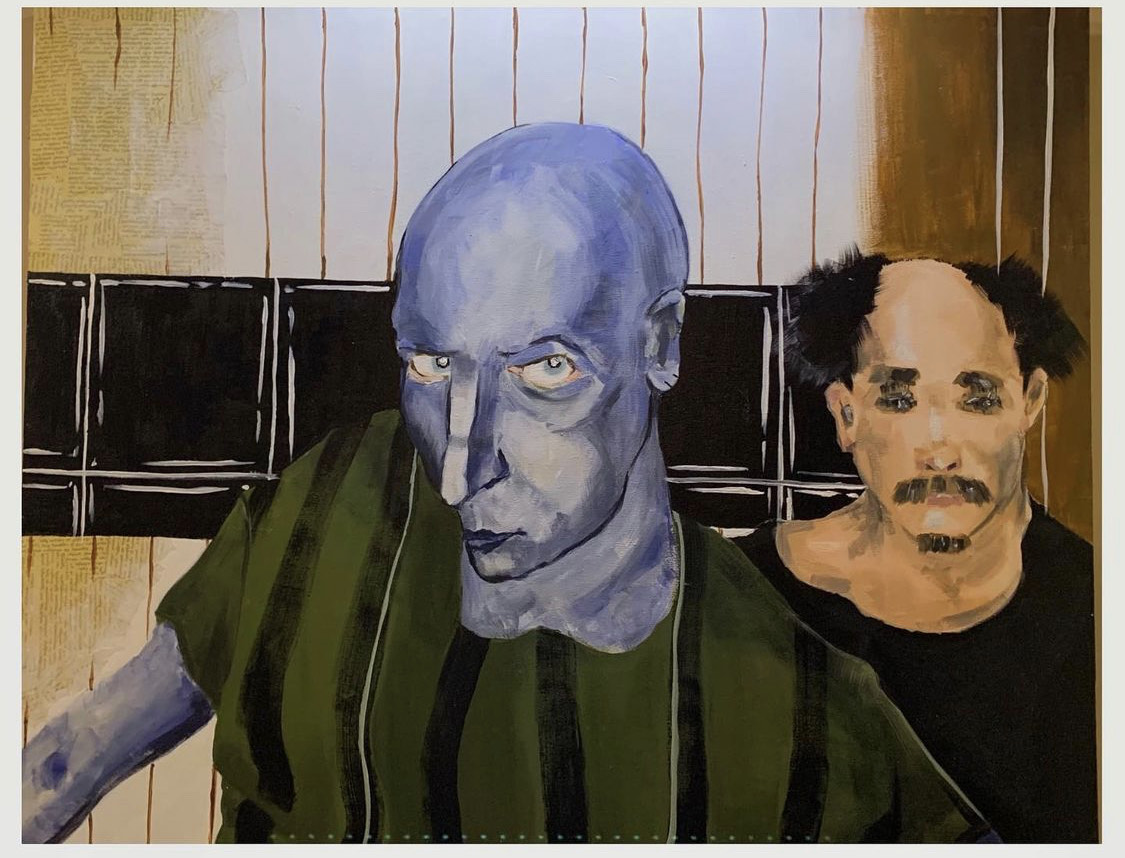 Nina Narimanishvili
Person
2019
Acrylic on canvas
70 x 100 x 3 cm - 27,6 x 39,4 x 1,2 in
Nina Narimanishvili is a Georgian artist born in 1999 who lives and works in Tbilisi, Georgia. Nina has been painting since childhood and over time her interest in art has grown. She initially started working on acrylic canvas, however it became interesting for Nina to use different techniques, working with mixed media on handmade paper which she makes herself and creates new textures. When you ask her what does art mean for her, she will answer: "Art is process and without it cannot imagine myself. My source of inspiration is people with their own expressed or unexpressed emotions. I like to present everything as if there are no set parameters and I focus on the part that I think is important to me. Not fascinating, I paint beautifully! It is important to draw something that is not so beautiful, but to wrap it up as an aesthetic part. Everything I see in my imagination is transformed and I involuntarily think of arranging everything the way I want."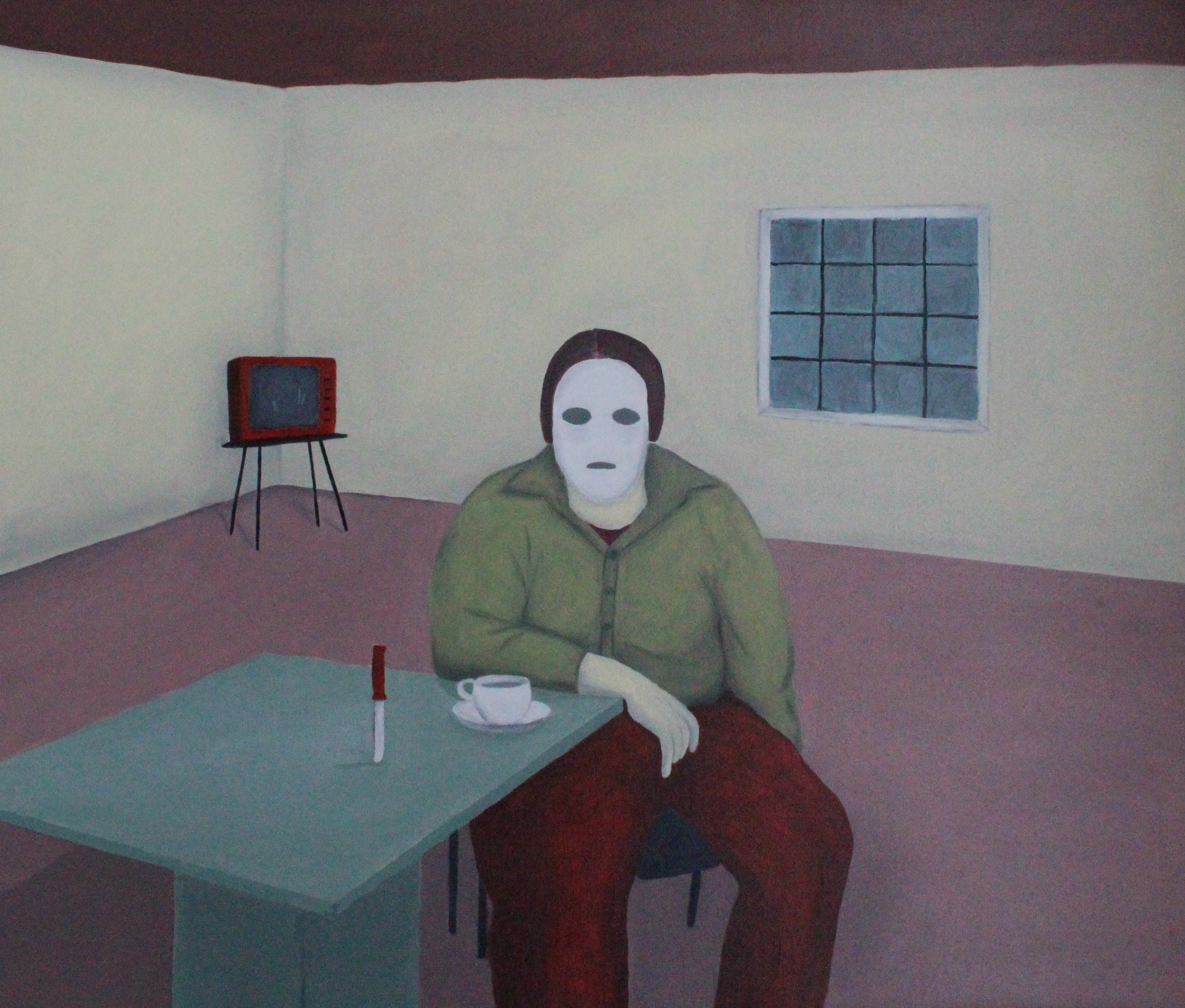 Natia Sapanidze
Daily Monologue
2021
Oil on canvas
55 x 65 x 3 cm - 21,6 x 25,6 x 1,2 in
Natia Sapanidze is a Georgian artist born in 1999 who lives & works in Tbilisi, Georgia. Natia's alternative profession is a philologist besides she has started painting since childhood. She could be easily stated as a self-educated artist. Natia has participated in many group exhibitions in Georgia and abroad. She works in various media, including paintings & installations The source of her work is firmly based on psychological issues, mysticism and symbolism.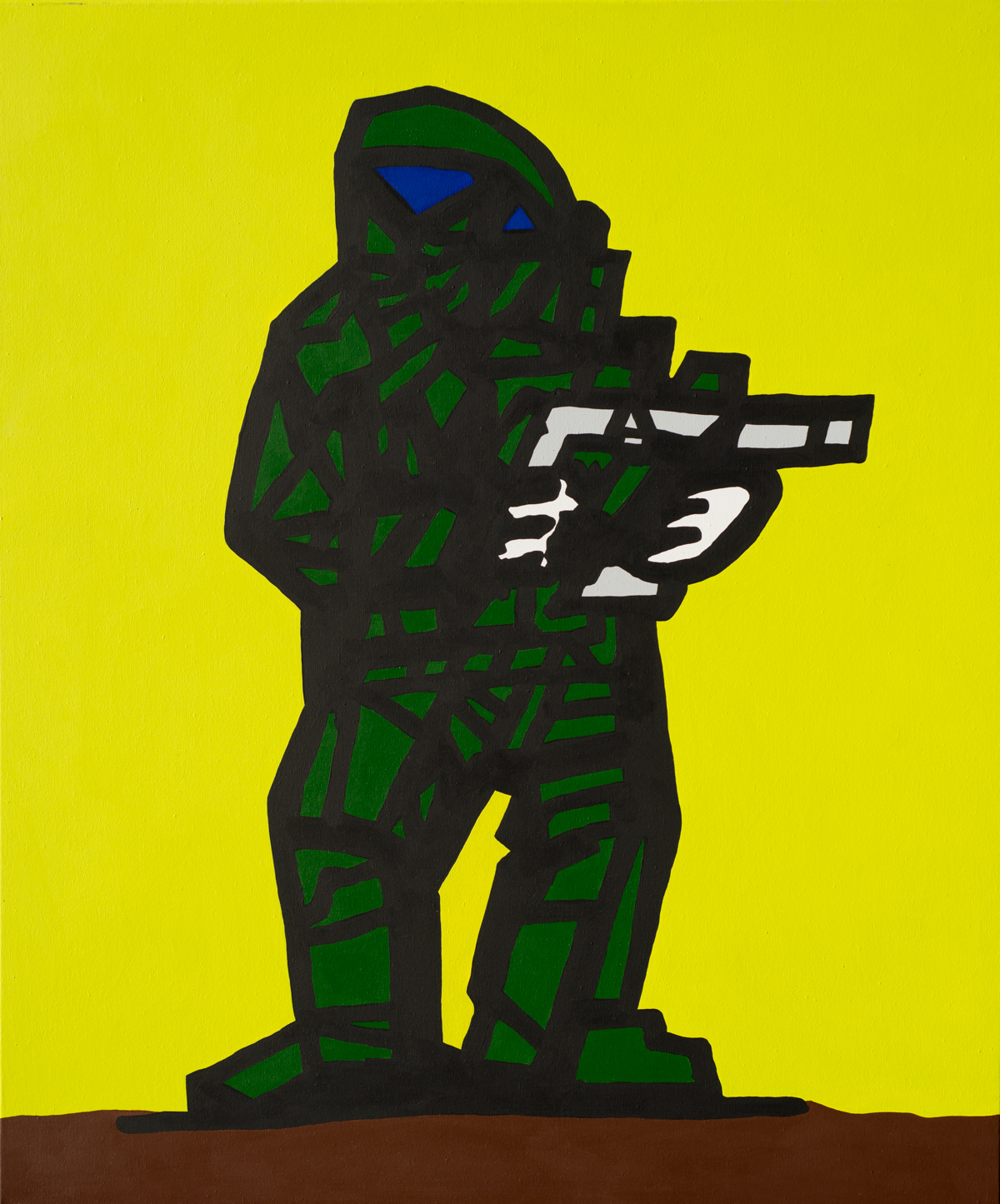 Luka Tsetskhladze
Trooper
2017
Acrylic on canvas
120 x 100 x 2,5 cm - 47,2 x 39,4 x 1 in
Luka Tsetskhladze is a Georgian artist born in 1989 who lives and works in Saguramo, Georgia. All Luka's works have a different concept. Each of them is a different stage of the author's creative research. The artist does not avoid experiments and works in a variety of media. He thinks that freedom is important for the artist because it makes the creative process more interesting. Luka has been exhibited often in Georgia and aboard as well.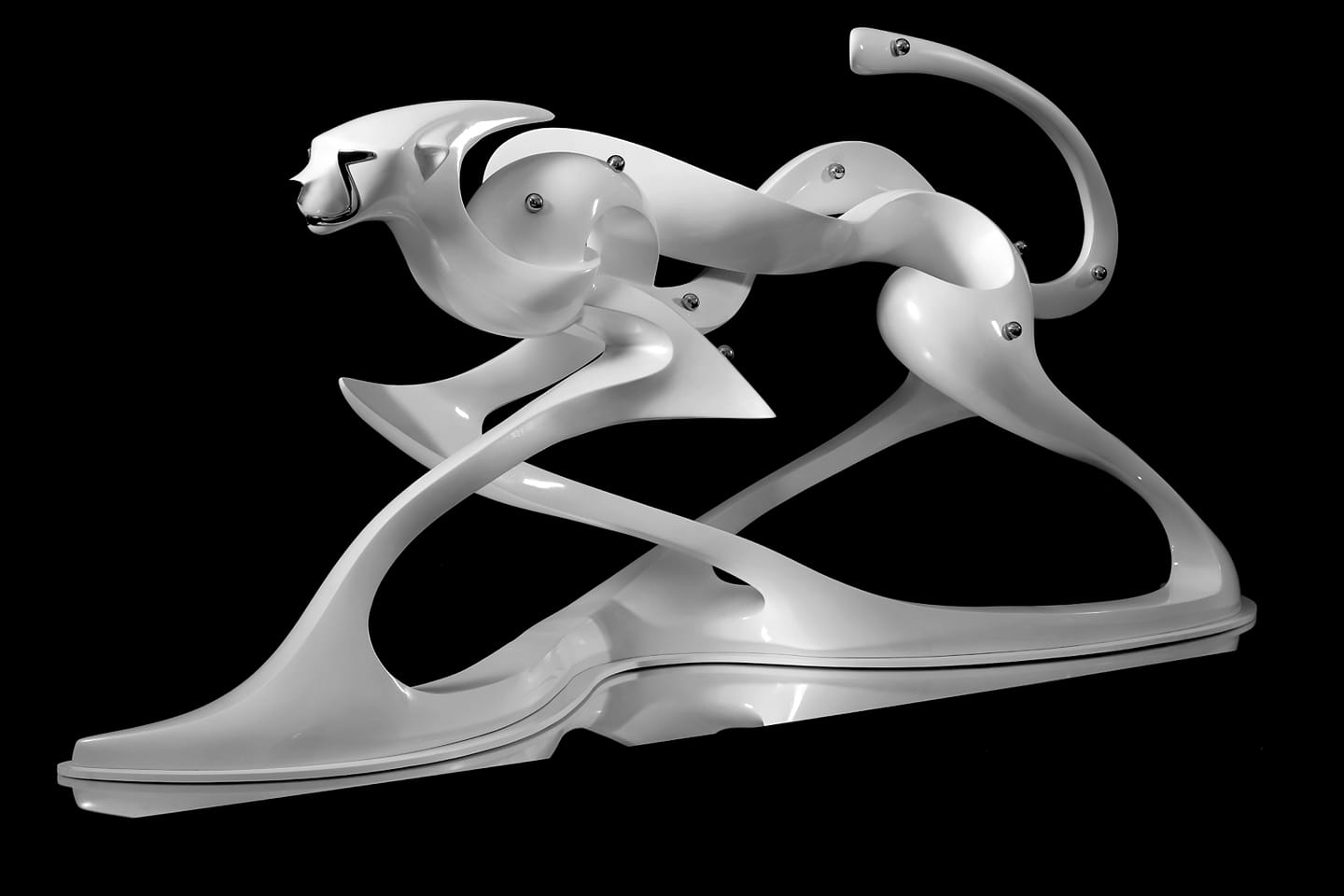 Erekle Tsuladze
Puma
2016
Artificial stone & aluminium
120 x 70 x 300 cm - 47,2 x 27,5 x 118 in
Erekle Tsuladze is a Georgian artist born in 1987 who lives and works in Tbilisi, Georgia. He has been working with modern forms and materials for more than ten years. Has performed a whole series of abstract works made of stainless steel, anodized metal, crystal, artificial stone and other modern materials. In November 2019, Erekle Tsuladze's personal exhibition called "Ereklektika" was held at the Georgian Museum of Fine Arts in Tbilisi where more than 50 of his sculptures were presented. He exhibited in France, Germany, England, Italy, Kazakhstan or in Baltic countries in galleries, private collections & famous hotels.




Irakli Tsuladze
Alone
2019
Bronze
19 x 16 x 10 cm - 7,5 x 6,3 x 3,9 in
Irakli Tsuladze is a Georgian sculptor born in 1973 who lives and works in Tbilisi, Georgia. His sculptures present a peculiar unity of substance and emotions, where the expression of feelings govern the form. The intensity of this feelings smelts the metal by forcing it to convey the intention of the master. Precious, plastic and style figures of man and women figures touch and separate again, thus creating illusion of probability that the androgenic and platonic being, an ever-sought ideal, really exists. The figures succumb to the emotions, which transform into romantic, tender and poetic stories, of love where the mysteries or hushes are in no shortage. The forms of human shape melt and thaw away leaving the spectator with a feeling of an unfinished story.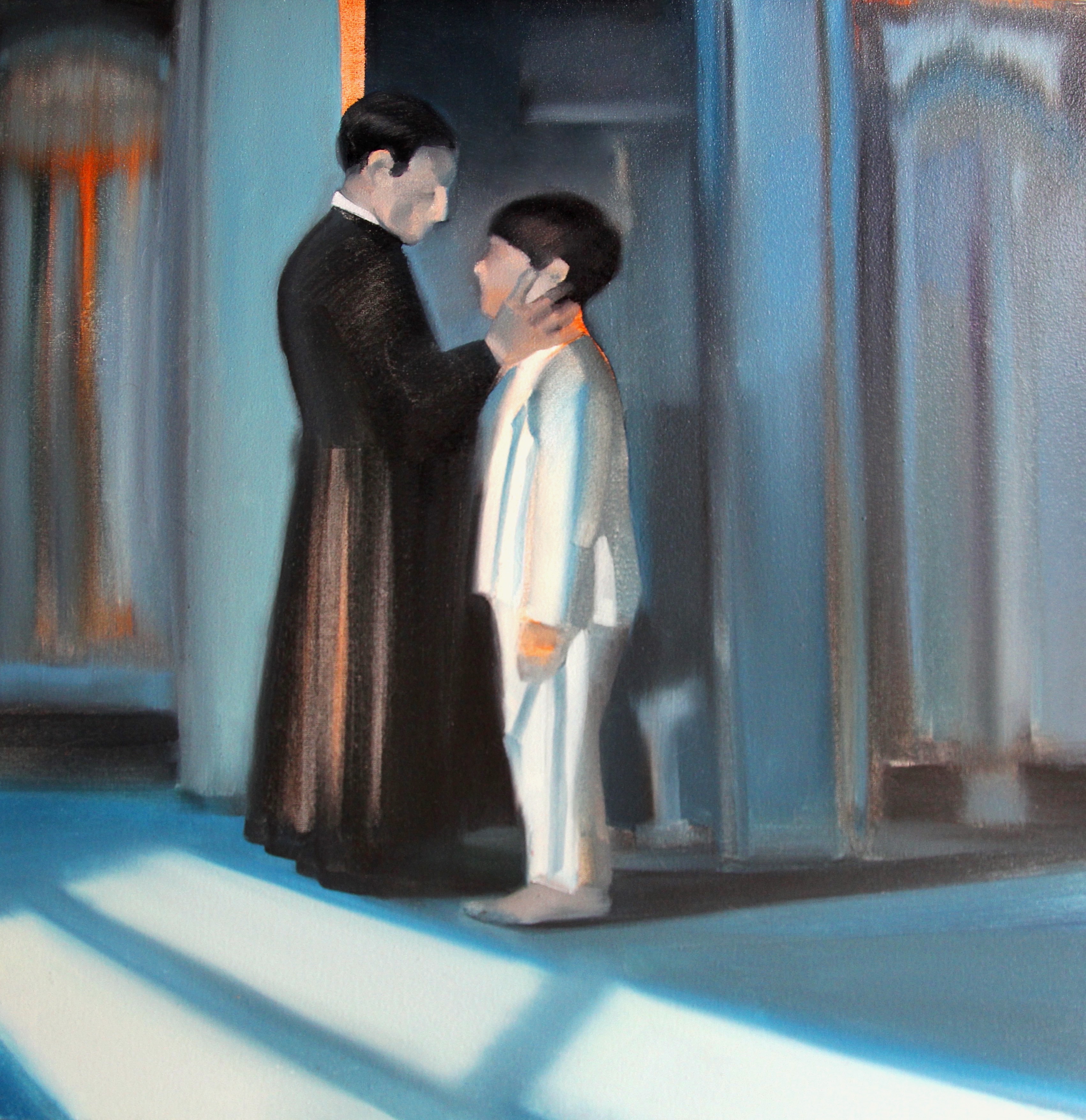 Teona Yamanidze
Untitled
2022
Oil on canvas
50 x 50 x 3 cm - 19,7 x 19,7 x 1,2 in
Teona Yamanidze is a Georgian artist born in 1988 who lives between New York, USA & Tbilisi, Georgia. Her works reflect on her personal experiences as an immigrant Georgian woman. Through creating abstract structural compositions in opposition to the figure she tries to draw a parallel between the social construct of Georgian culture and its interaction with the western mindset. Each work tells the fictional story of a girl, a boy, a woman, or a representative of the minority during or after the violent act of the abuse and displacement. In her recent body of work, she is trying to construct a myth-of-self, which casts a negative light on the relationship between the expectations of society and self-examination. Yamanidze's works have been exhibited nationally and internationally, including the General Consulate of Georgia in New York, Winzavod Center for Contemporary Culture in Moscow, Berlin International Art Week, and Mars Center for contemporary culture in Moscow. She was involved as artist & researcher with the Everson Museum for Contemporary Art for the exhibition titled "That Day Now: Shadows Cast by Hiroshima" devoted to the 70 year anniversary of the atomic bombing of Hiroshima, Japan. Teona is a also recipient of the Edmund S. Muskie Fellowship'17 for young leaders, Fulbright research scholarship and Elizabeth Greenshields Foundation Grant.