VALENTIN KORZHOV (RUS)


Born in 1975 in Moscow, Russia
Lives & works in Moscow, Russia


Valentin Korzhov is known for his multi-media works combining sculpture, photo and video in one piece which gives way to another new, self-sufficient media. In his projects, the author employs visual metaphors of the canons of European philosophy moving from Plato towards Heidegger as well as Renaissance aesthetic. For instance, a series of characters – shellers – was created for Darwin Vs Darwin project. Highly realistic human limbs made of silicone, acrylic and natural hair sticking out from the sea shells result from aesthetic research of two (epistemic) ideas on human progress: Plato with his argumentation on the soul, and Darwinist (positivistic) with his argumentation on the body. In Trinity, the author works with Heidegger's idea of nothingness as the only condition where the form could reveal itself. This was the grounds for creation of white sculptures series and filming them in the endless Russian snow fields and Spanish urban atmosphere. Professional actors of Gogol-Center theatre and performance artist Valentin Zin create plastic art images in the dialogue with sculpture and unusual environment. The latter is the object of Korzhov's particular search and selection. Spanish part of Trinity was filmed in National Archaeological Museum of Tarragona and the Roman quarry of El Mèdol, while White Trinity was staged in the wild nature of snow fields in Moscow suburb.
Valentin is the member of Moscow Artists Union, sculpture section. His personal exhibitions took place in such public spaces like State Darwin Museum (Moscow), 11.12 Gallery at Center for Contemporary Art Winzavod (Moscow), Gogol-Center (Moscow), Arts Academy (Voronezh) and Central House of Artist (Moscow). In 2018, Being and Time has been showcased in the main project of VIII Tashkent International Biennale of Contemporary Art. His exhibition Archeology of Memory was showcased as a collateral event of the 5th International Moscow Biennale of Contemporary Art. He participates in a number of important large-scale group exhibitions like Actual Russia and Tetraktis. Valentin was included in top-100 Renowned Russian Artists (InArt 2008).


About the Project
Valentin Korzhov's investigation of the body—without fear of taboos, or boundaries of shame—is a complex consideration of the origins of the human condition. His work addresses topics such as wounding and healing, wholeness and fragmentation, identity, and memory by composing surreal landscapes where hybrid creatures return to aquatic lands. In addition to photography, Korzhov works in a variety of other media, notably sculpture, film and performance to form scenes of spiritual creation. A fascination with Greek and modern philosophy, the origin of life, the drama of the body, particularly with its ancestral forms and features, questions anthropocentric positions and imagine different scenarios where human and animal converge. The exhibition Flesh & Sky is built around the photography where sculptural form and questionable human body become the main protagonists wandering around various locations, normally inhabited by ordinary human beings. Exhibition also includes GIF videos ¬– a medium on the border of a photo and video where sculptural elements acquire movement whilst the setting remains eternally untouched. The sculpture becomes an important part of the display literally performing the act of Heidegger's theory of the form acquiring its essence in the materiality of the real world.


Solo shows
2020 White Trinity, Exhibitions of the nominees for the One Moscow Art Prize, Underground Museum, Zaryadye Park, Moscow, Russia
2020 Anizotropia, Online Gallery & Cultural Hub, Arcatch, Utrecht, Netherlands
2020, Round Around, Gridchinhall Moscow, Russia
2019 Being and Time, Ekaterina, Foundations of culture, curator Krill Alexiev, Moscow, Russia
2018 Flesh & Sky, 11.12 Gallery, Centre for Contemporary Art Winzavod, curator Attilia Fatter Franchini, Moscow, Russia
2017 Lessons of Natural History, State Darwin Museum, curator Arseny Steiner, Moscow, Russia
2014 White Barrow, Academy of Arts, curator Dmitry Kryuchkov, Voronezh, Russia
2013 Archaeology of Memory, Collateral event of the 5th Moscow Biennial of Contemporary Art, Gogol-Centre, curator Vladimir Potapov, Moscow, Russia
2012 Zeta-Flood, Gogol-Center, Moscow, Russia
2009 Green Screens, Central House of Artist, curator Christine Steinbrecher, Moscow, Russia


Group shows
2019 Asia Contemporary Art Show, galerie bruno massa, Hong Kong, RAS of Hong Kong, China
2018 Bandaged Figure in Art competition – short-list, The Mihail Chemiakin Foundation, Saint-Petersburg, Russia
2018 Actual Russia: Playing Classical Artists, State Nesterov Museum of Fine Arts, together with State Center for Contemporary Art, Ufa, Russia
2017 Actual Russia: Playing Classical Artists, Radischev Museum, together with State Center for Contemporary Art, Saratov, Russia
2016 Actual Russia: Living Environment, Museum of Contemporary History of Russia, Moscow, Russia
2014 Midwinter Night's Dream, Academy of Arts, Voronezh, Russia
2014 Second Moscow Saturnalias, Culture Alliance, Moscow, Russia
2013 Tetraktis, Special project of the 5th Moscow Biennial of Contemporary Art, CultFactory MosChaos, Moscow, Russia
2013 Direct-To-Beauty, Rodchenko School, Moscow, Russia
2012 Art of Nations, Central House of Artist, Moscow, Russia
2012 80th Anniversary of the Union of Artists, Central House of Artist, Moscow, Russia
2011 Art-24, Central House of Artist, Moscow, Russia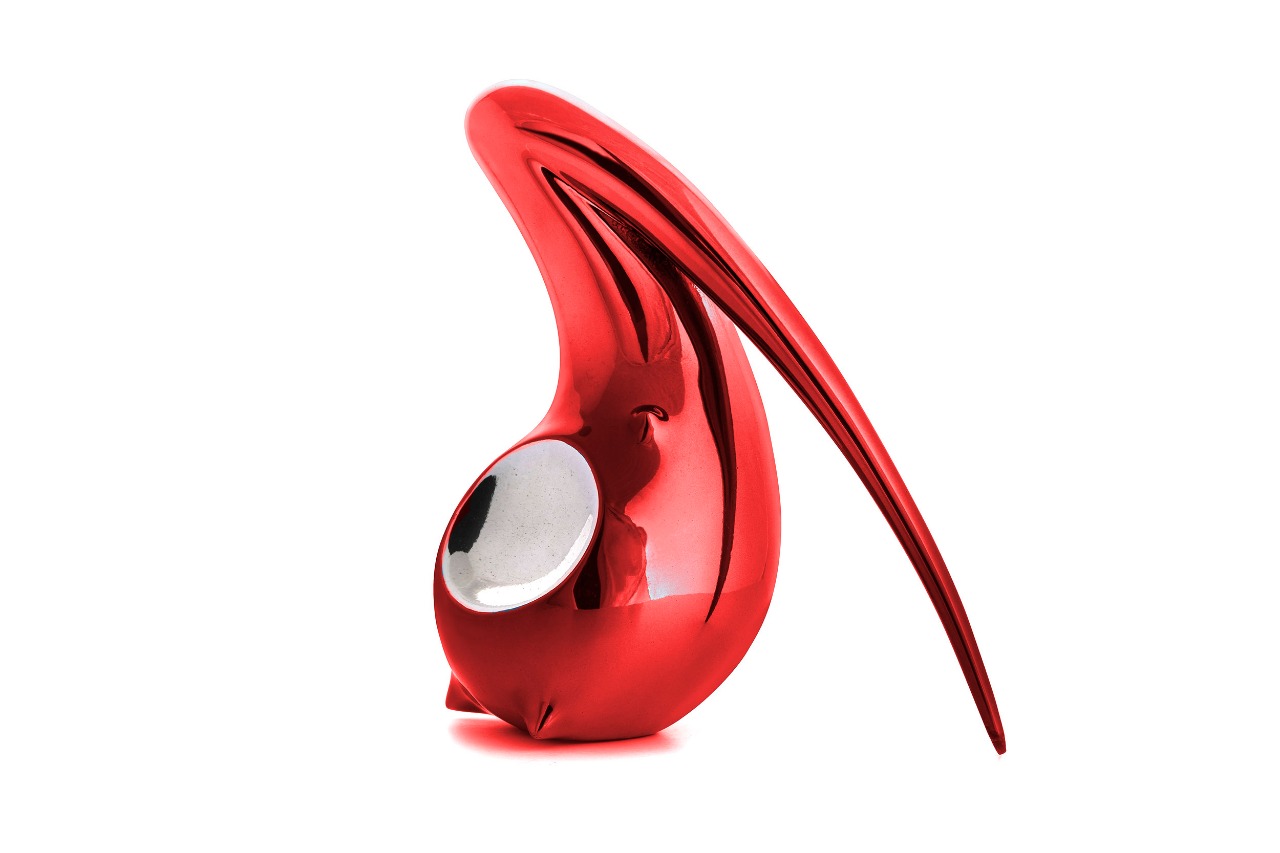 Red Embryo (S014-015-M)
2018
fiberglass & chrome
80 x 59 x 40 cm - 31,5 x 23,2 x 15,7 in, ed. of 5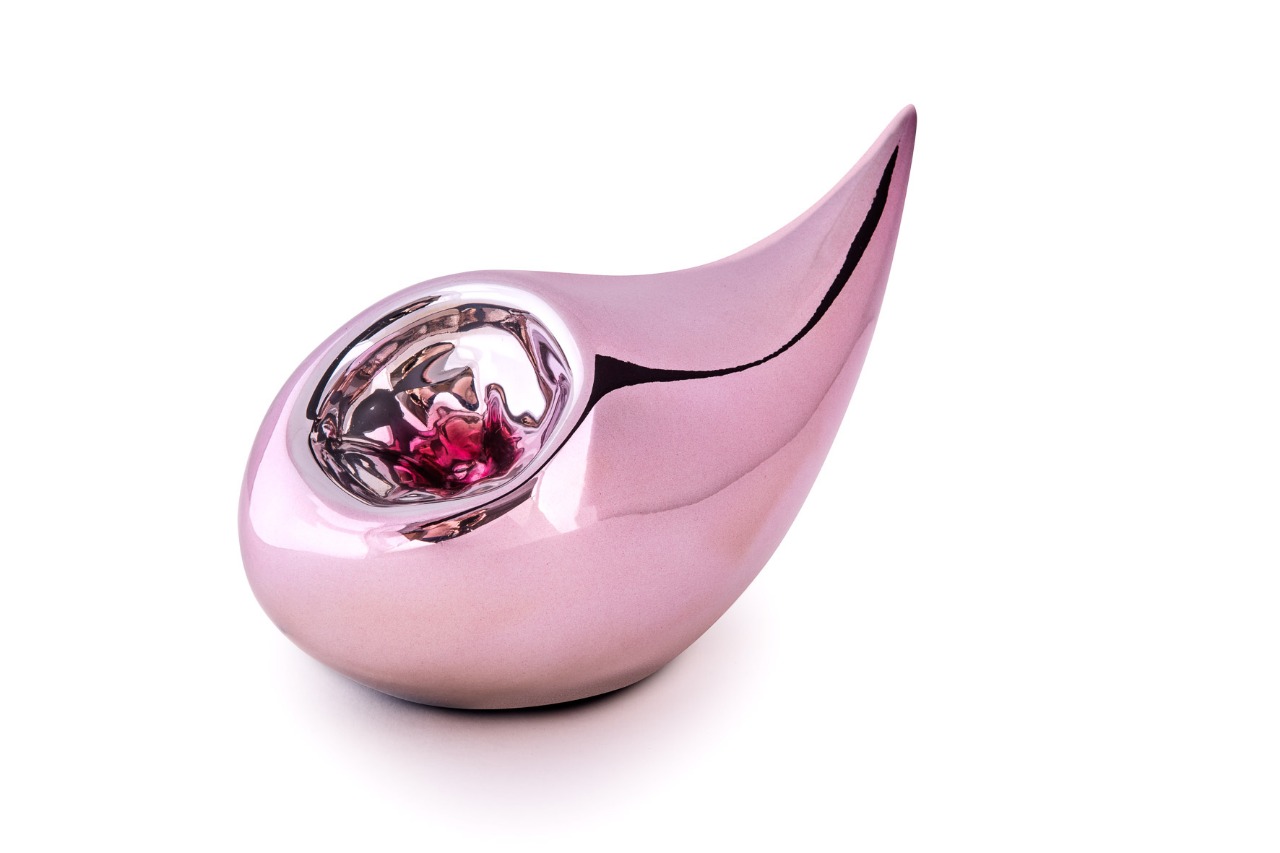 Rose Drop (S014-010-M)
2018
fiberglass & chrome
38 x 90 x 45 cm - 14,9 x 35,4 x 17,7 in, ed. of 10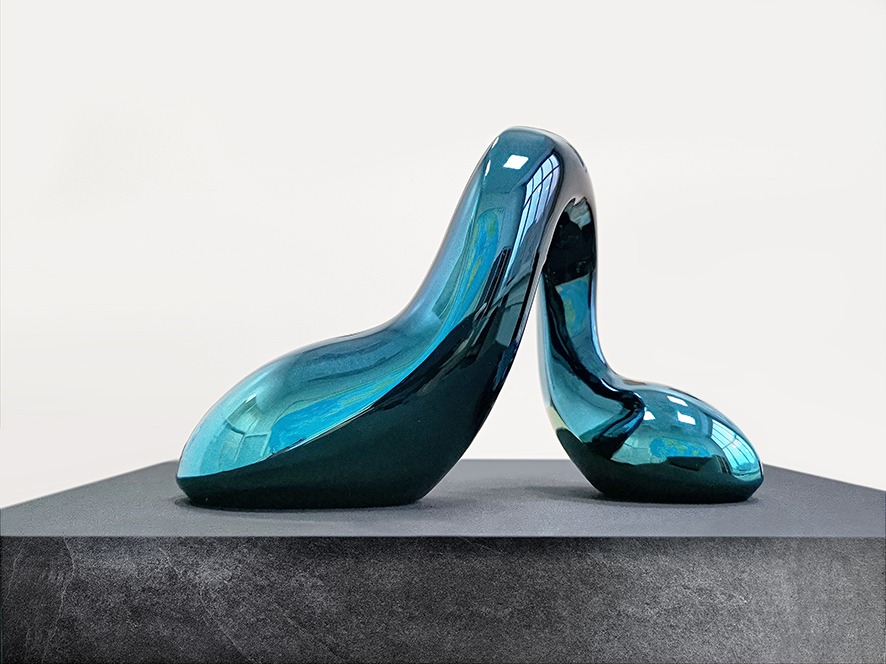 Blue Flux (S014-014-M)
2018
fiberglass & chrome
59 x 93 x 41 cm - 23,2 x 36,6 x 16,1 in, ed. of 5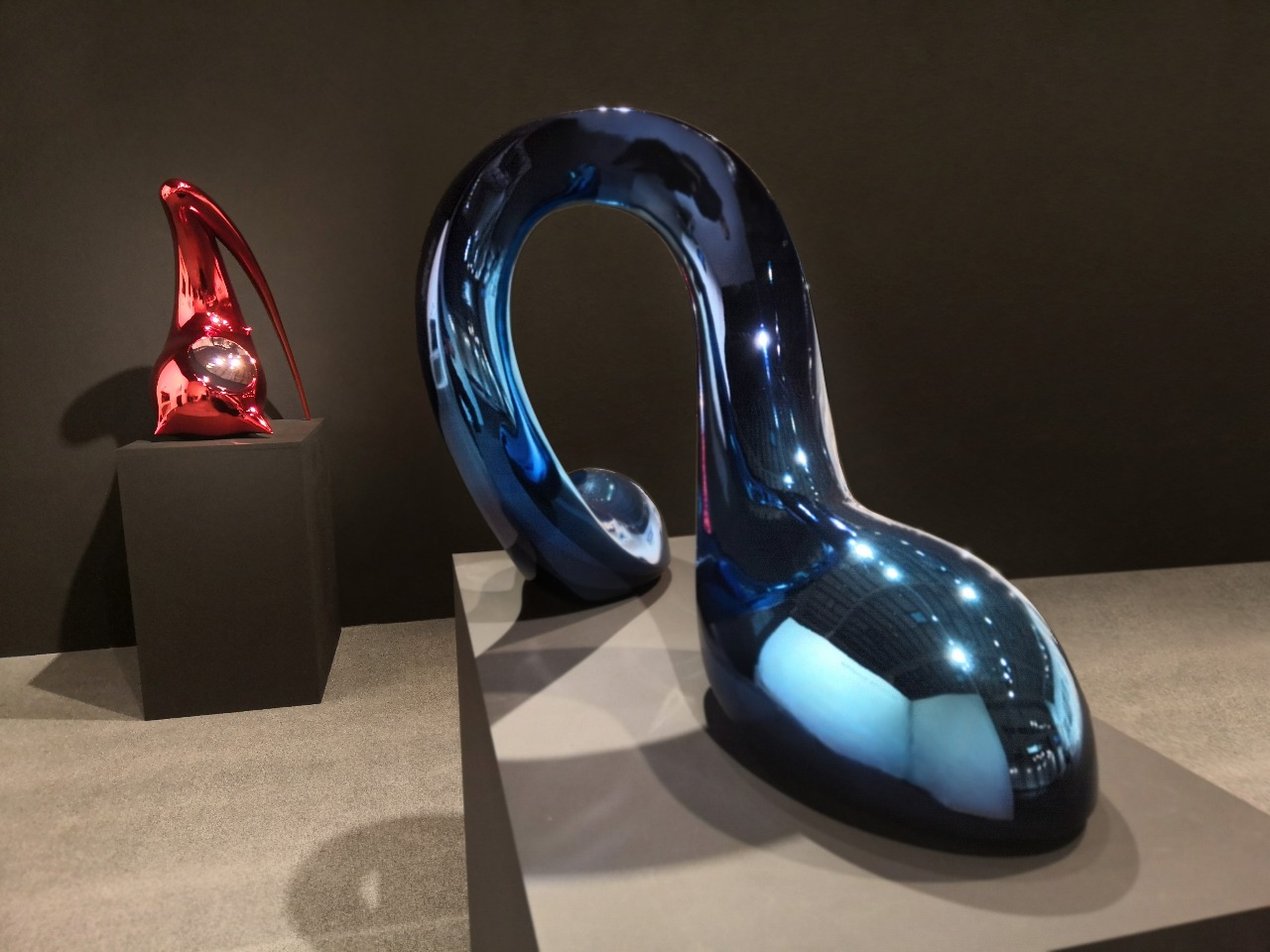 Red Embryo + Blue Flux