BAMA
April 26th – April 29th 2019
Busan, South Korea


with Delphine Lacroix, Lee K., Olivier Lavorel, Ryohei Matsumoto, Harry James Moody & Shin Seung-Hun


(사)부산화랑협회가 주최•주관하는 BAMA(부산국제화랑아트페어)는 2012년 지역미술의 활성화 및 국내외 미술인 간 네트워크 확대를 목표하며 첫 발걸음을 내딛었습니다. 이후 세미나, 아트투어, 아트페어 등 다양한 사업들을 통하여 시민과 예술이 함께 소통할 수 있는 기회를 만들기 위해 노력하고 있습니다. BAMA는 국내외 화랑들이 한 장소에 모여 대중과 소통하는 아트페어로, 2018BAMA에는 100여 개의 국내외 화랑들이 참가하여 동시대 미술의 다양한 모습들을 선보일 예정입니다. 본전시와 함께 부산만의 에너지가 녹아 있는 특별전들을 통해 참여화랑, 작가, 관람객, 컬렉터들에게는 작품 정보교환의 기회를 제공하고, 작가소개 및 작품판매를 통해 현대미술 시장에서 아트페어가 갖는 본질적인 역할에 집중하고자 합니다. 지난 2017BAMA는 국내미술시장의 침체된 분위기에도 불구하고 전년 대비 40% 증가한 3만5천여 명의 관람객과 60% 성장한 50억원의 매출을 기록하며 역대 최고의 성과를 거두었으며, 국내미술시장의 새로운 가능성을 열었다는 평가를 받았습니다. 2019BAMA는 최근 국내 미술시장의 흐름을 확인하며 함께 성장하는 방향을 모색하는 장이 될 것입니다.
BAMA, organized and hosted by The Galleries Association of Busan, was launched in 2012 to promote local art and expand network of artists at home and abroad. Since then, BAMA has strived to provide more chances to citizens to learn and enjoy more about art through seminars as well as a variety of programs of art tour, art fair and so on. BAMA is an international art fair where not only galleries but artists from home and abroad come together and engage more closely with the general public. This year, around 100 domestic and foreign art galleries will participate and display various aspects and beauty of contemporary art. BAMA strives to focus on the essential role of art fair in the contemporary art market through introducing artists and selling works. To this end, it organizes a variety of special and satellite exhibitions, which display unique energy and vitality of Busan. Those exhibitions will provide opportunities for participating galleries, artists, collectors, and visitors to exchange information on artworks. Last year, 2018 BAMA achieved remarkable success in its history, despite depressed atmosphere of the domestic art market. It attracted more than 35,000 visitors, increase of 40% and recorded 5 billion Korean won in sales, up 60% compared with the previous year. BAMA received high praise that it opened up new possibilities for the domestic art market. 2019 BAMA will be a venue to explore current trends in the domestic art market and to find ways to grow together.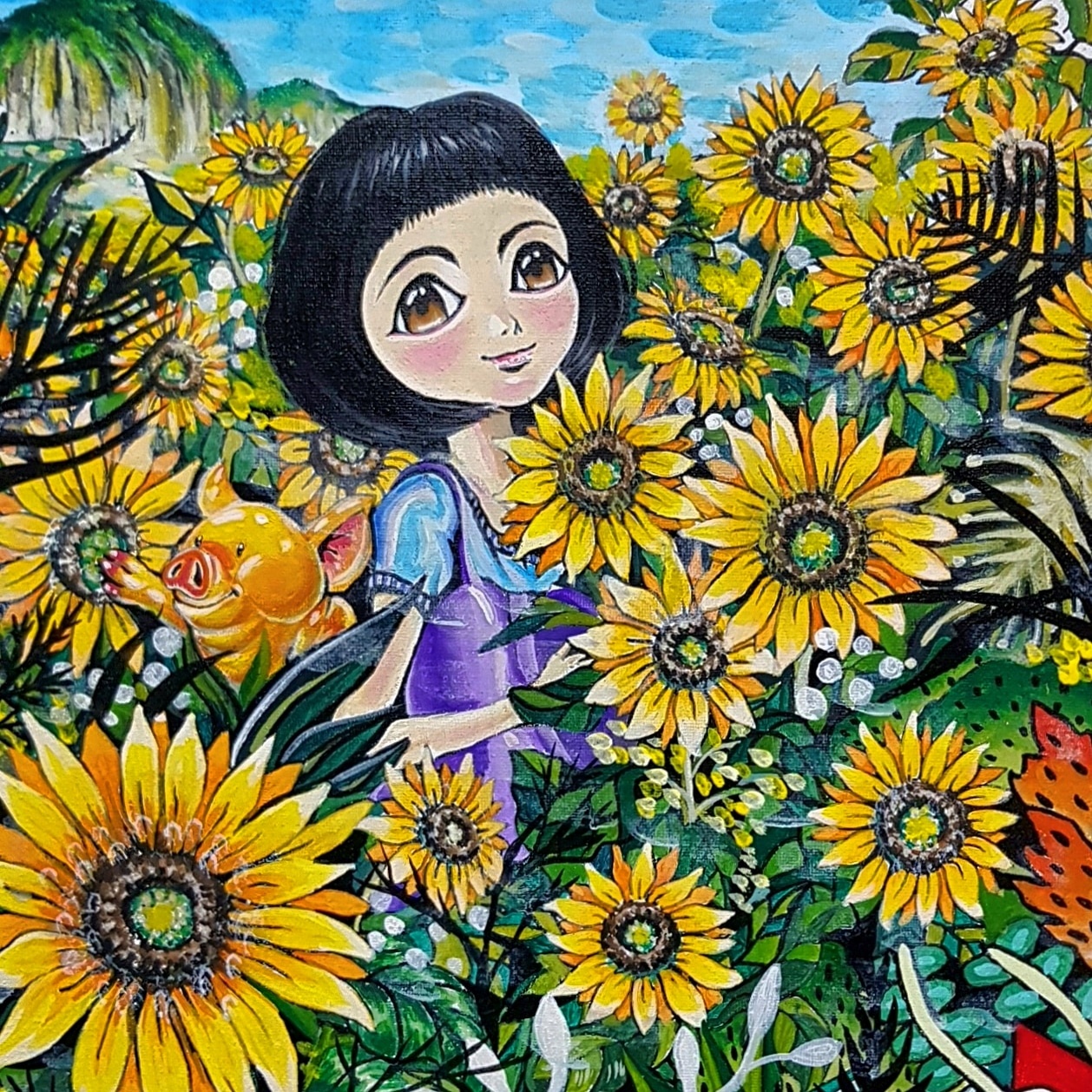 SHIN Seung-Hun
Fantasy Jesuisland - Island Story
2019
acrylic on canvas
45,5 x 33,4 cm - 17,9 x 13,15 in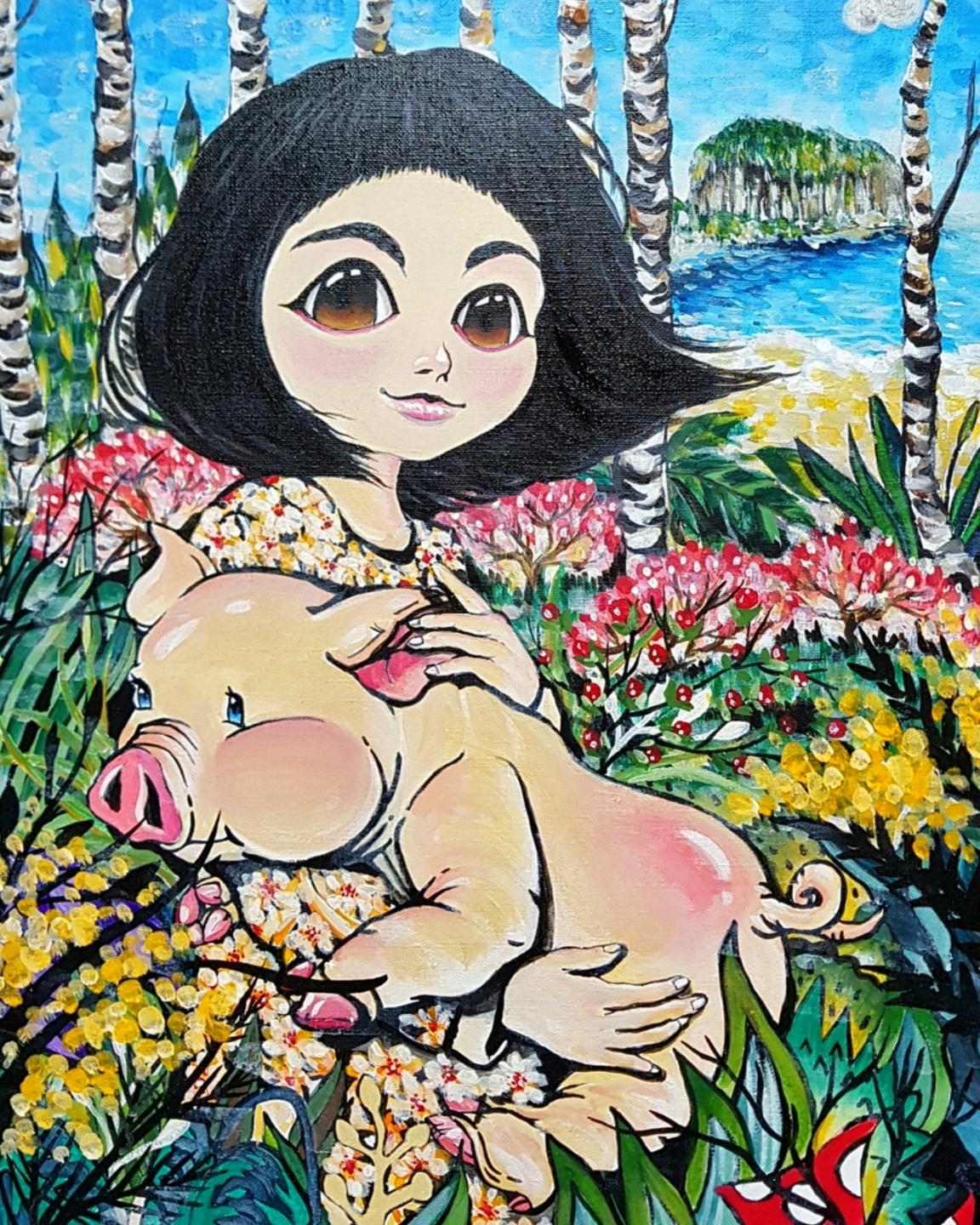 SHIN Seung-Hun
Fantasy Jesuisland - Island Story
2019
acrylic on canvas
60,6 x 45,5 cm - 23,8 x 17,9 in