GIORGI KUKHALASHVILI (GEO)


Born in 1982, Tbilisi, Georgia
Lives & works Tbilisi, Georgia


Giorgi Kukhalashvili is the founder of the organization "Language of Art". In 2002, he finished Iakob Nikoladze Art College in Tbilisi. In 1998, in the period of his study at Art College, Giorgi Kukhalashvili created his work titled "Entering Jerusalem" which outlined his artistic aspirations and interest in the religious topics. Later in 2000, he finished his painting "Christmas Mystery" which up to the present day occupies special place in his creative work. In 2005, in parallel of his study at Tbilisi State Academy of Arts Giorgi Kukhalashvili opened his studio in old Tbilisi historic district and started intensive activities. In 2007 he finished Tbilisi State Academy of Arts, painting department. In 2010 on the basis of his studio he founded the Union of Young Artists "Language of Art". Numerous young artists and sculptors joined creative work of the group. From 2010 Giorgi Kukhalashvili, together with the creative group, starts implementation of various important artistic projects. He intensively participates in the cultural life in Georgia and presents his works both in his native country and beyond its borders. Main artistic sphere of Giorgi Kukhalashvili embrace such religious-mystery topics, as Mystery of Calvary, Descent From the Cross, Lamb of God, Requiem, Cross of Baraba, Last Judgement, the Last Supper, Mystery of Ascension, etc. Compositions of lyrical-allegorical contents should also be stressed in the artist's creative works such as Don Quixote, carnival, casino, failed performance, etc. Giorgi Kukhalashvili's works have been exhibited in many countries as Georgia, Netherlands, Russia, France, Belgium,Germany and the USA. Art experts recognize him as a recognized artist with a very peculiar technique and pictorial language. His paintings charge with a strong, positive energy. Along with the artistic value Giorgi Kukhalashvili's works bear a social and political function as well.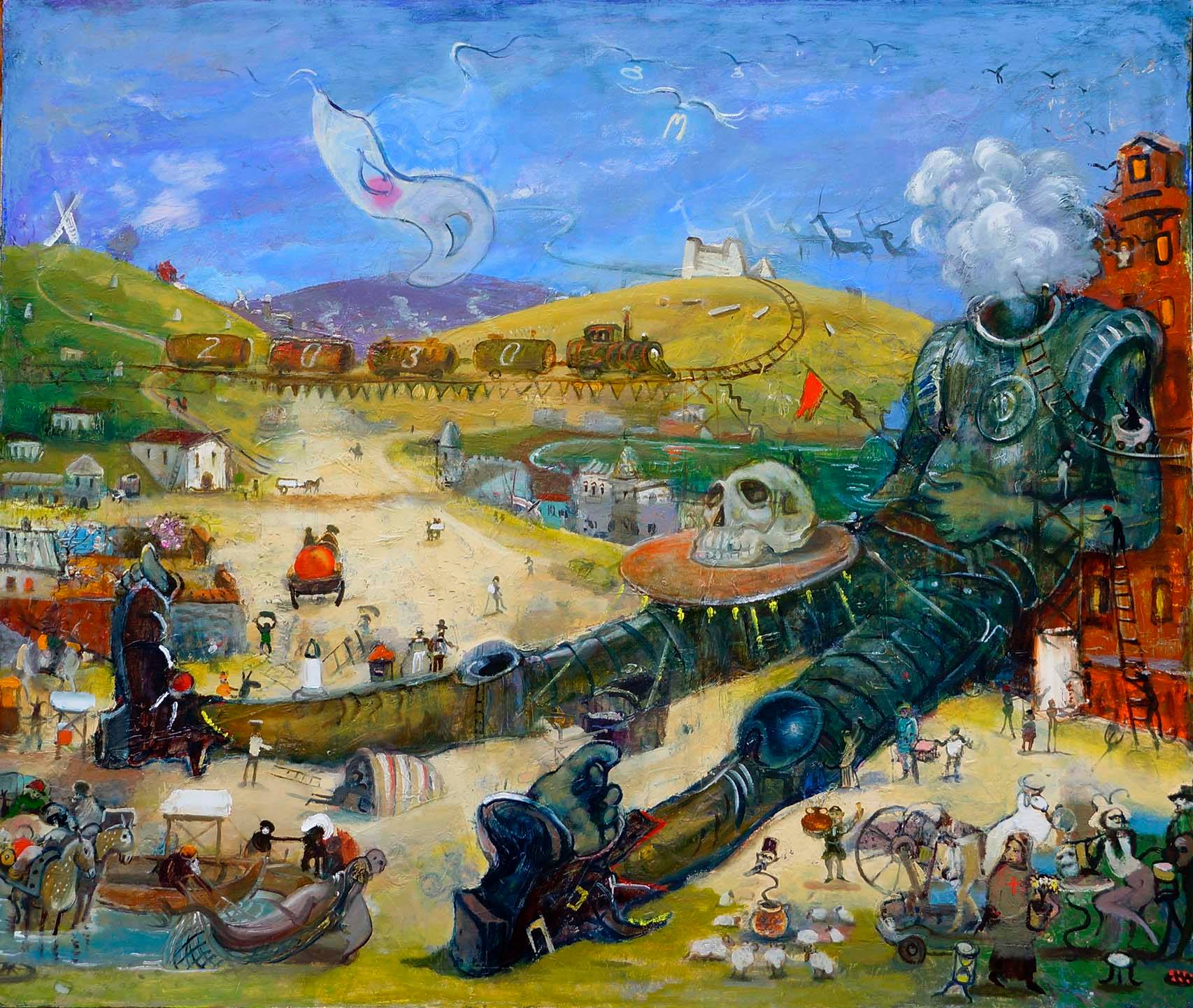 Traveler
2016
oil on canvas
90 x 105 x 3 cm - 35,4 x 41,3 x 1,2 in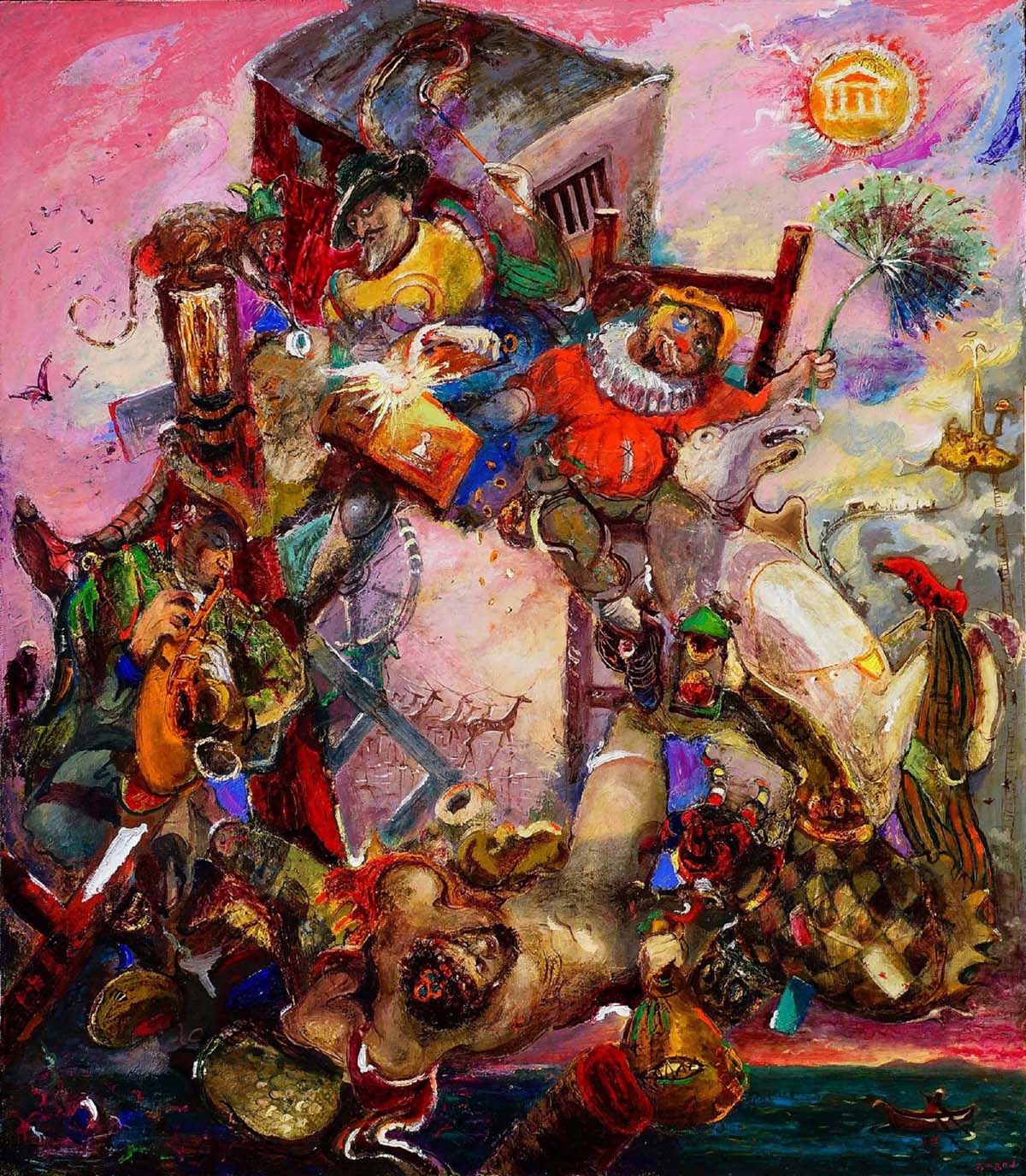 Don Quixote
2015
oil on canvas
160 x 140 x 3 cm - 63 x 55,1 x 1,2 in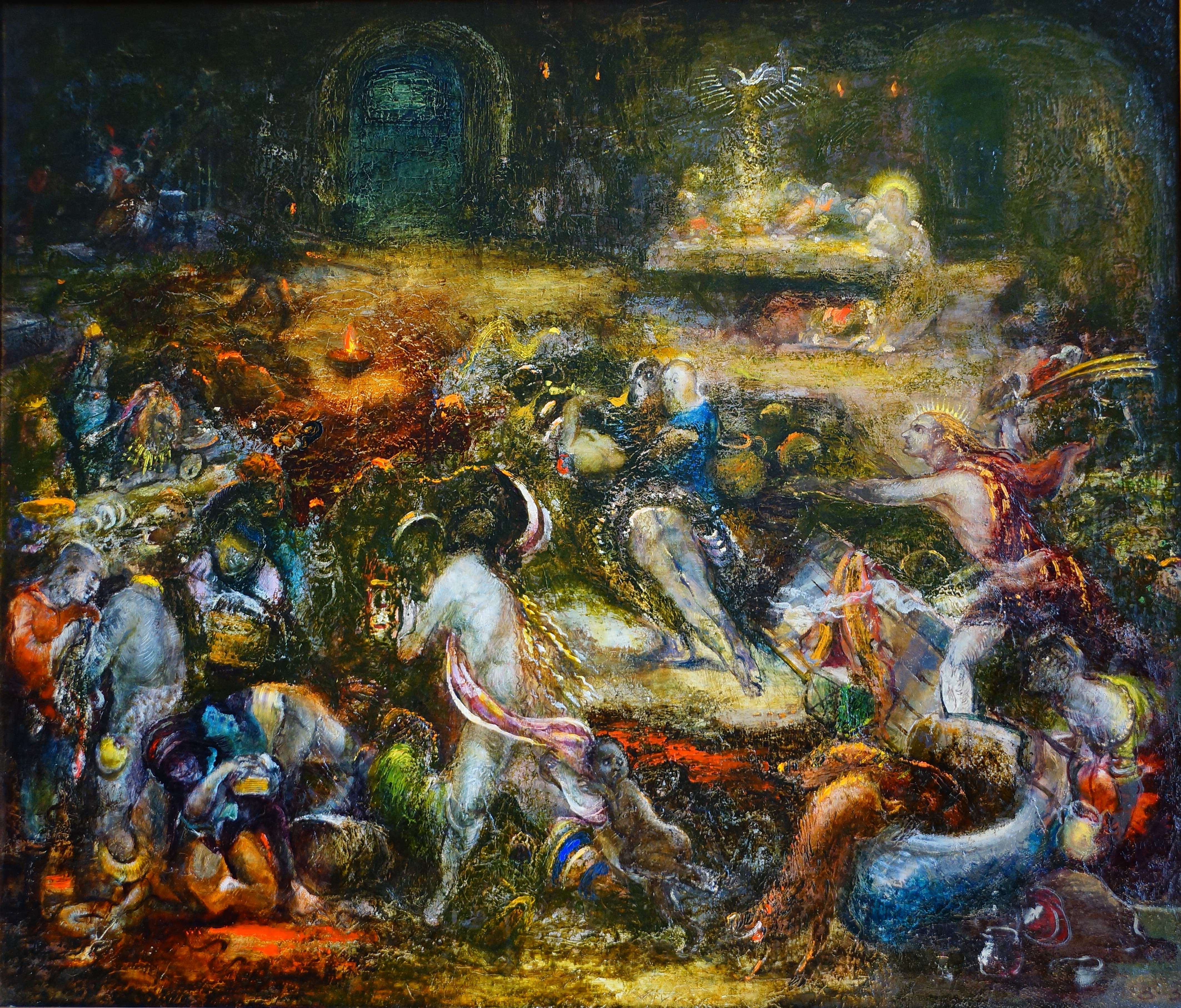 The Failed Show
2012
oil on canvas
145 x 175 x 4 cm - 57 x 68,8 x 1,6 in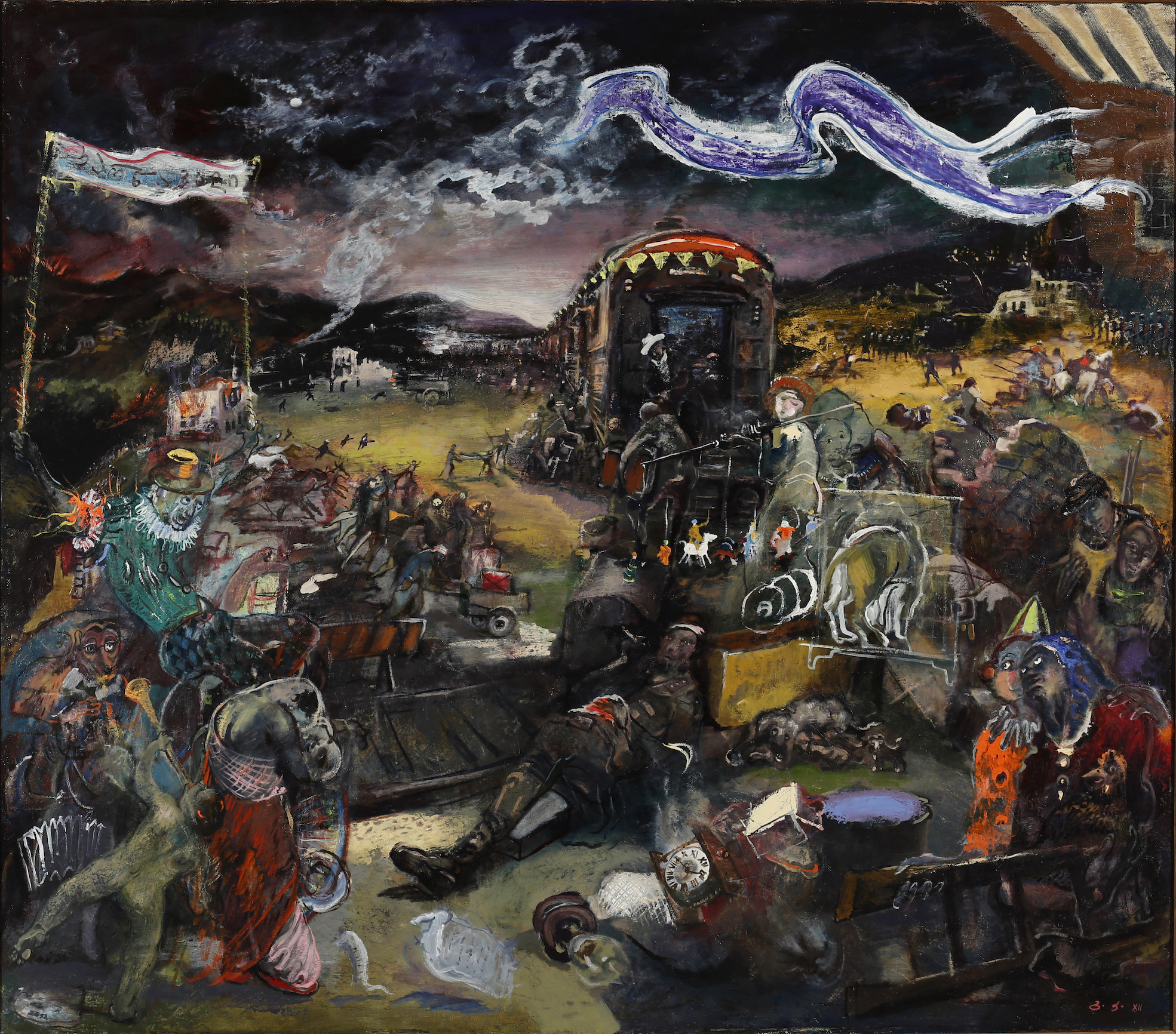 Expulsion of the Merchants from the Temple
2005-12
oil on canvas
90 x 105 x 4 cm - 35,4 x 41,3 x 1,6 in
Preparation for the Ball
2016
oil on canvas
120 x 150 x 4 cm - 47,2 x 59 x 1,6 in